If you've been holding out for a Hunter Boot sale, today's your LUCKY day because this morning I found a gigantic sale on Hunters that I think will put a pep in your step!!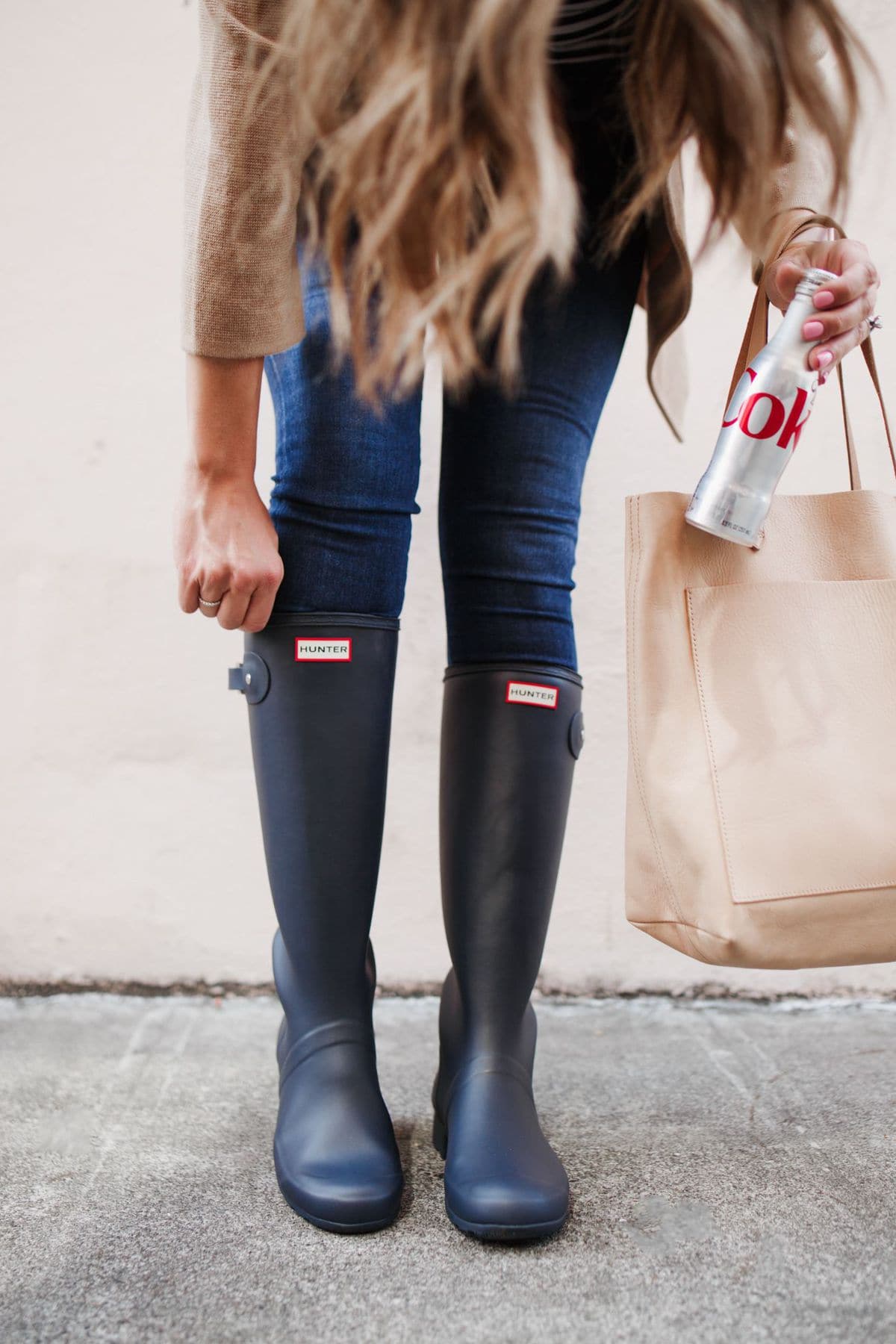 Hunter Boot deal details
Right now you can get up to 40% off Women's Hunter Boots in SO MANY cute colors I might die!!!
Shop up to 40% off your favorite women's rain boots, waterproof outerwear, and accessories! The stock is pretty limited, but still, a GREAT deal if you can find your size!!
Perfect for all seasons!
This Hunter Boot deal is SO GOOD I completely freaked out when I found it this morning and wanted to text ALL MY FRIENDS to tell them about it, it's that good! I know a lot of people are gearing up for a lot of cold weather this fall/winter so right now is the perfect time to take advantage of this sale.
This is a shoe that handles rain and snow and all kinds of icky weather with ease and style. Plus they're super comfortable. Basically they're kind of the perfect cold weather shoe. Luckily, it's basically impossible to have too many pairs of Hunters and you're definitely going to want these in your life.
Don't miss out on this sale!
It's extremely rare to find Hunter Boots on sale, ESPECIALLY this cheap! Also if you have wide calves or want to be able to travel with your cute colored Hunters, these short boots are also on sale.
This super RARE sale on Hunter boots will last until Monday, but I predict they will sell out FAST so grab yours before they disappear!!!