Remember these hot pink Steve Madden sandals I debuted earlier this summer? The neon "barely there" sandals that bring you back to the 90s as fast as a NKOTB cassette tape?! They're on super sale today and (obviously!) I had to make sure you guys found out before they all go faster than you can blink!
Sale Details
Right now you can get these Steve Madden Sandals for 40% off, making them $29 (orig $50!!)
These amazing sandals come in FOUR COLORS, so if you're feeling fun you can grab them in neon pink or yellow, and if you're feeling neutral then grab them in gold or black! No idea how long these will be on sale though, so make sure you act fast if you want them!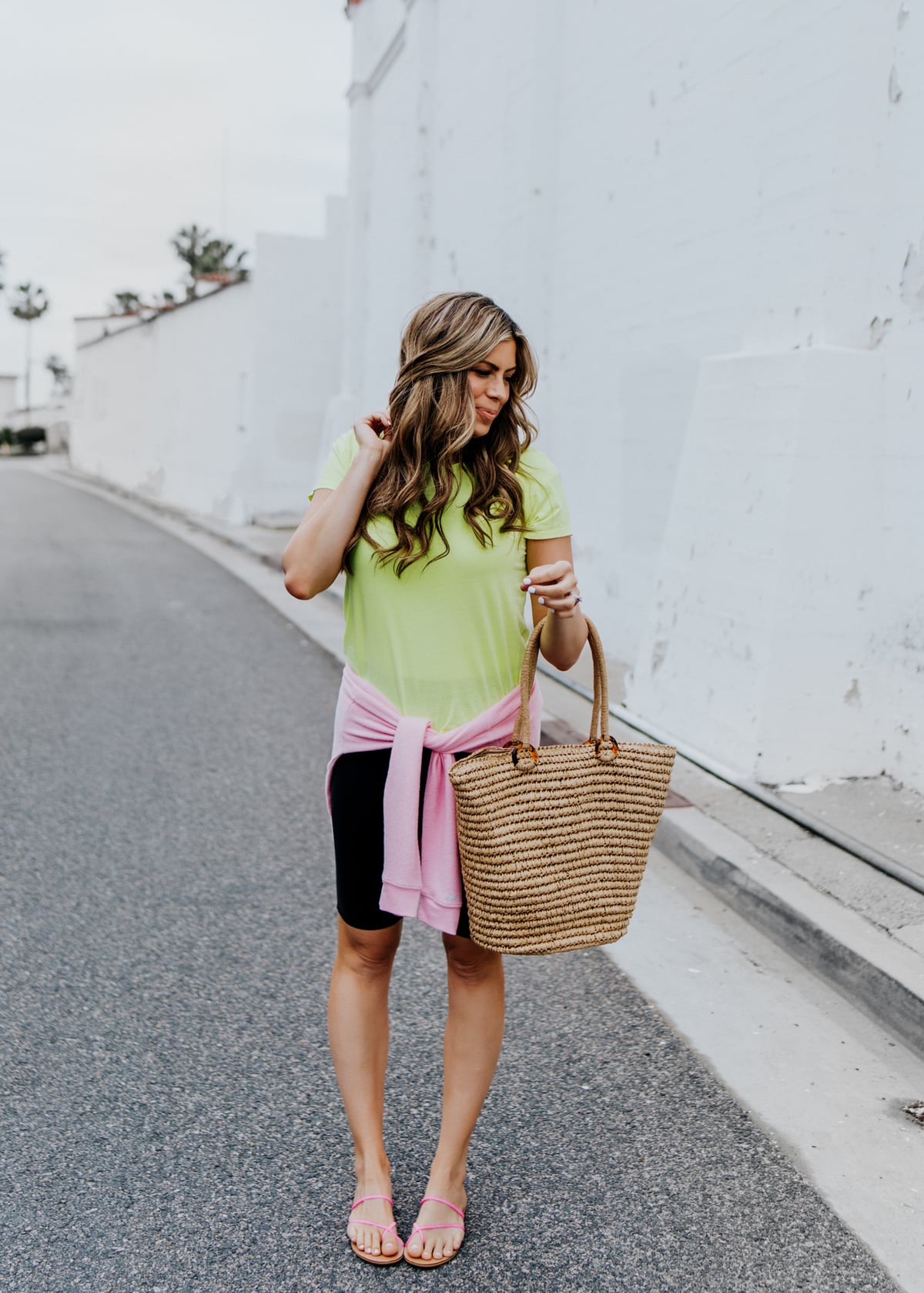 Why I love these Steve Madden sandals
These neon Steve Madden barely there sandals are super flattering, pair with anything and are totally pedi ready at all times. They are pretty comfortable (8 out of 10) and super super cute (10 out of 10!) and a fun complement to any summer look!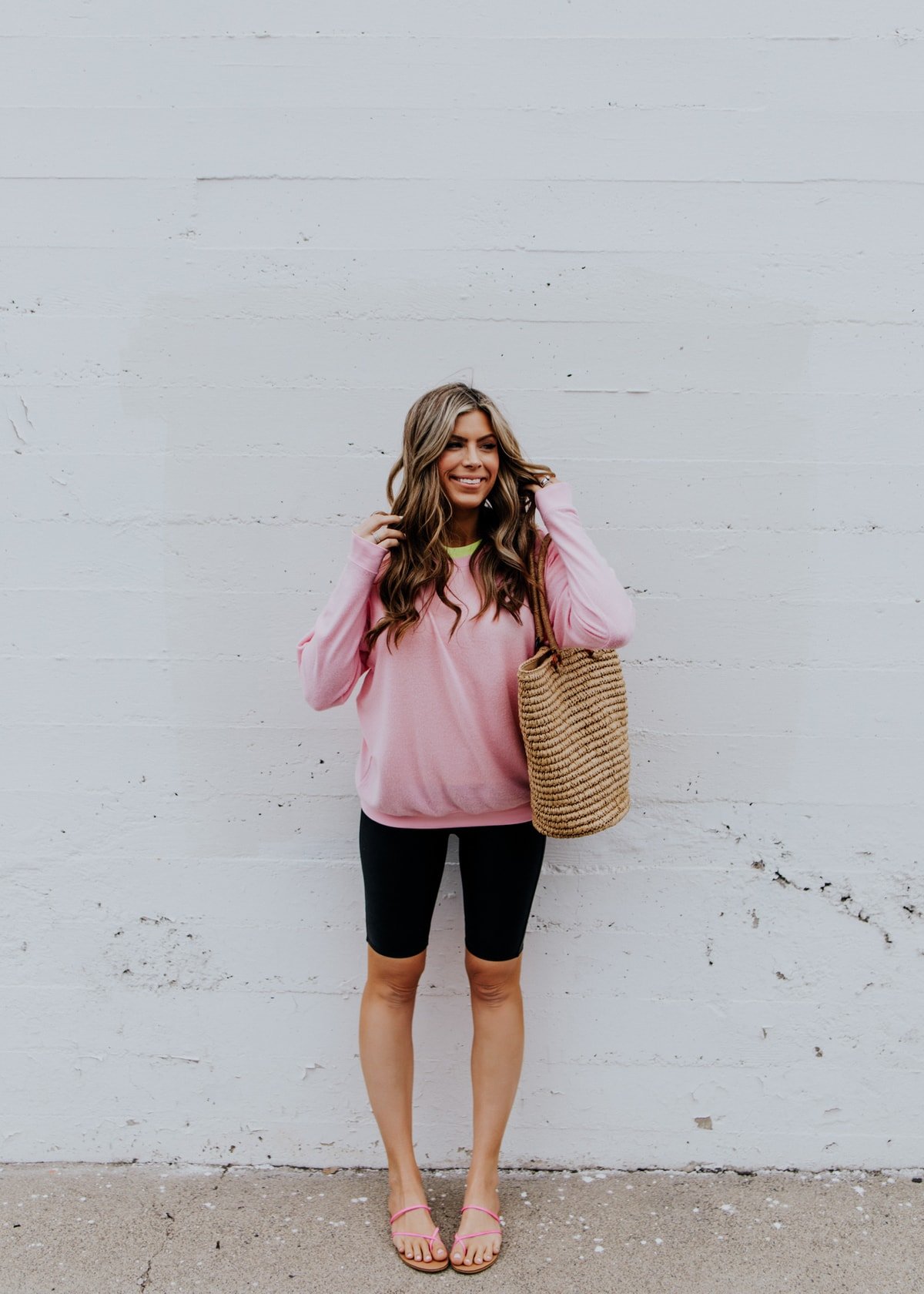 I wore them in this past post where I explained how to fully embrace this AMAZING biker short trend that's blessed every woman like myself who has a fierce love for leggings but a need to not sweat in them all summer long. They're a short version of throwing leggings on for workout, running around or lounging around and I am here for it every day of the week.
Sizing
This sandal definitely runs a tiny bit small so I'd probably size up 1/2 size! I ordered my normal size and they fit fine but if I got another color I'd order a half size up next time for sure!
These Steve Madden strappy sandals are an INSANE deal at 40% off in gold, black, neon pink or neon yellow, dropping them down to $29 (orig $50!). Grab yours NOW before they sell out at this price!