Eeeek you guys this may be the BEST deal I have ever seen on MAC lipstick, because it's not on just select colors that are about to be discontinued. It's on every single MAC lipstick color out there. And I've got all the juicy details for you right here.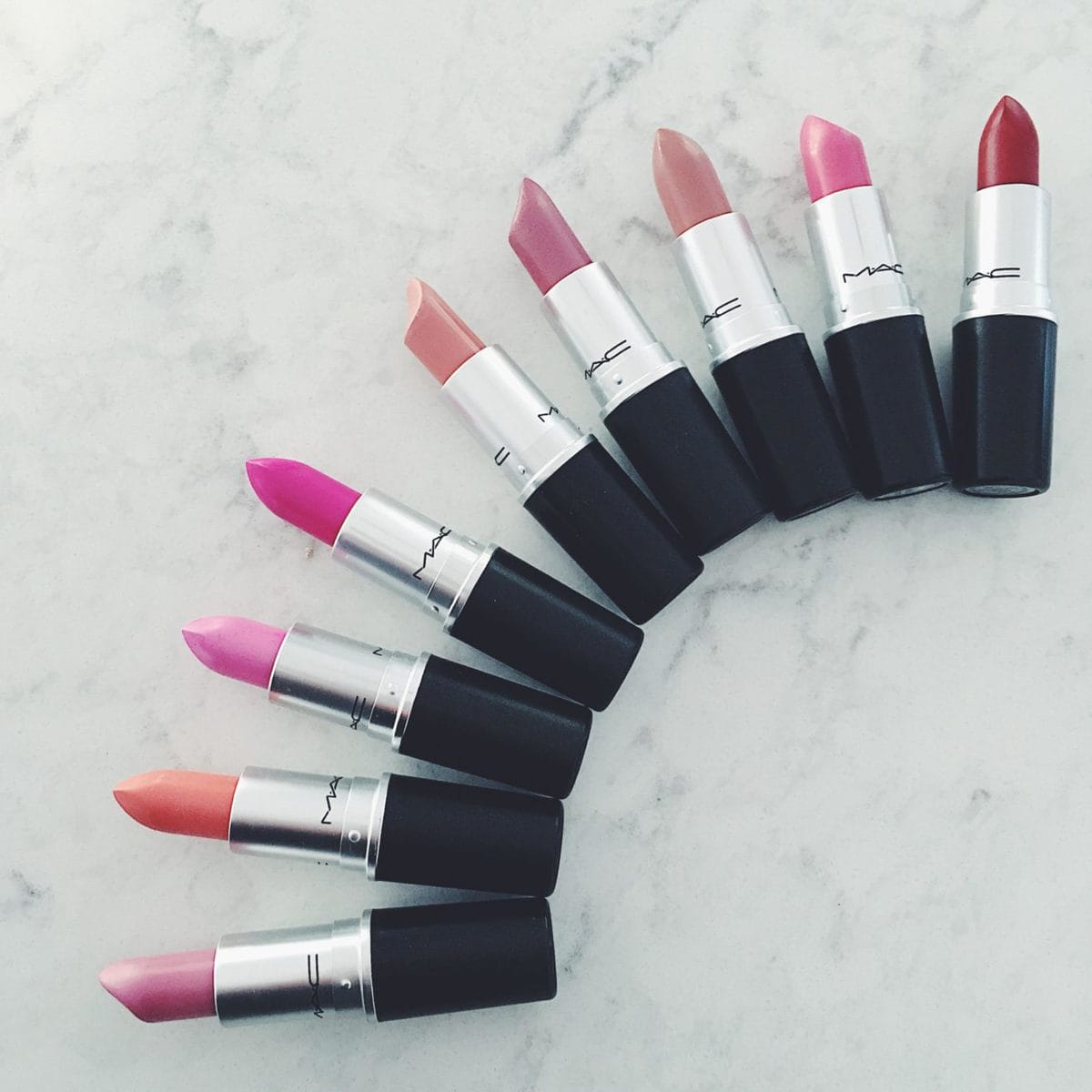 MAC SALE DETAILS
Now through Sunday 6/25 (or while supplies last) when you buy any two MAC lipsticks here, you can get a third FREE! It will cost you $34 to buy the two but the third is completely free so it's like getting 3 for the price of 2. (details here.)
You'll want to go to this page to pick your free lipstick and use the code that goes with the shade you want.
*update: if the free lipstick you wanted sells out, check this page because you can get it here too!
BLENDS LIKE A DREAM
MAC lipsticks are amazing in color and quality. It goes on your lips gently and stays for hours, has the very prettiest pigment, and blends like a dream. My favorite lipstick trick is to blend two colors at once, so sometimes it's hard for me to even remember what color I was wearing when people ask haha! But here are some of my tried and true faves:
REDS
I used to be deathly afraid of red lipstick, until I met Russian Red. A guaranteed win on EVERYONE. If you're scared of red lips too, start here!
outfit details here
NUDES
My favorite nude is probably Blankety (worn below), although I do love Hue for a more pinky nude, and Velvet Teddy for a little deeper nude that has a little more color.

outfit details here
PINKS
If you've read my blog for any amount of time you probably know my favorite pink of all time EVER is MAC Snob (worn below). It is the prettiest shade of pink I've ever found, and it looks good on literally everyone. Other major faves: Angel (a super pretty nude-ish pink), Brave (a mauve-ish pink), Candy Yum Yum (the best hot pink!).

outfit details here
Make sure you take advantage of this AMAZING deal to buy two MAC lipsticks and get the third free before it ends, or before all the free lipsticks disappear! I predict the most neutral shades like Capricious and Hug Me will sell out fastest. Don't forget to go to this page to get the promo code for the free lipstick shade you want!