Queue up your happy dance and pop open the Diet Coke, because Hunter Boots are on sale!! These are some of the best deals you'll see on Hunter Boots ALL YEAR!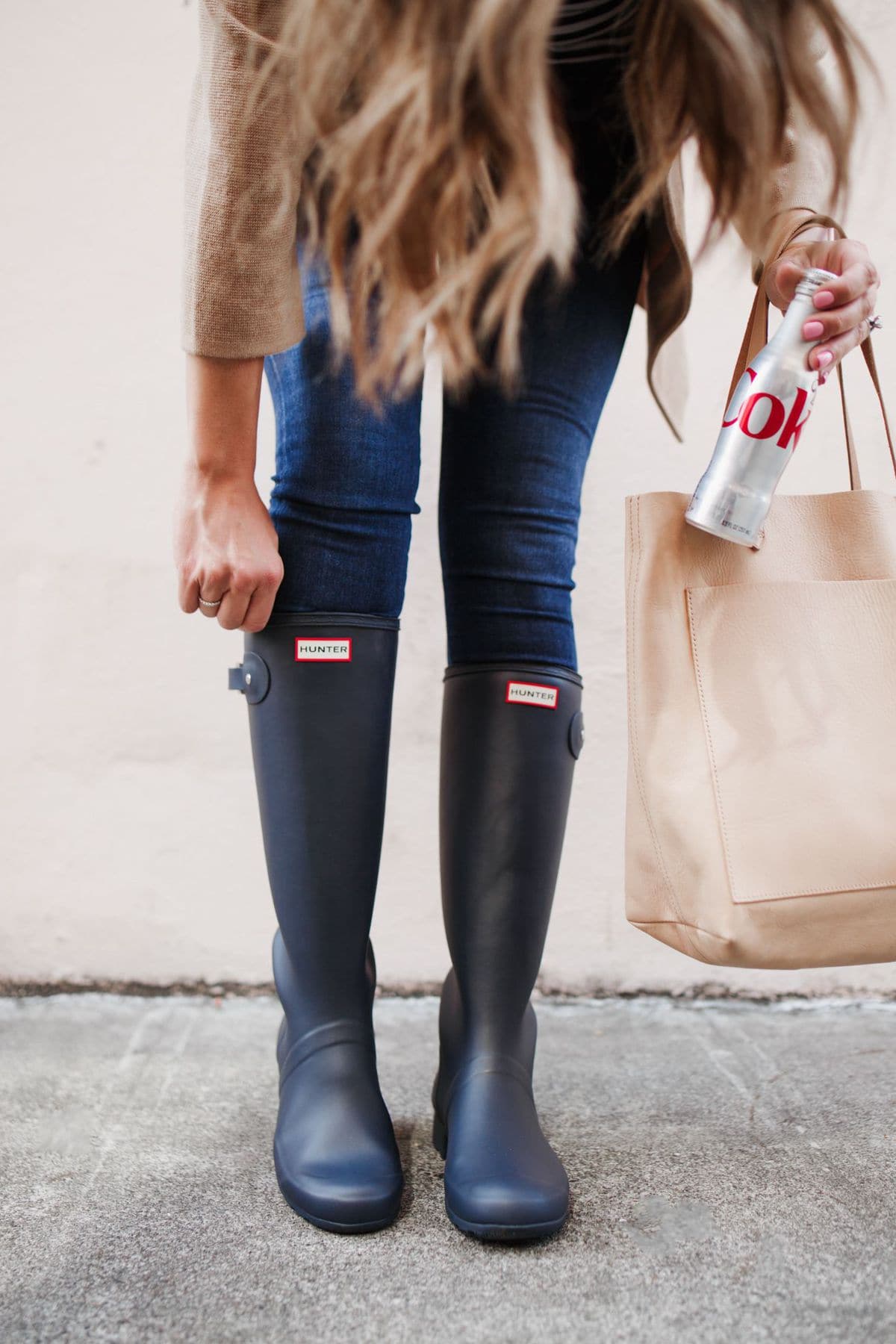 Black Friday Deal Details
During Hunter's Black Friday sale (today ONLY) you can save an extra 20% off ALL sale items or save up to 30% off on select best sellers (including the iconic waterproof classic we all know and love) across womens, mens, and kids!
There are a ton of cute colors and sizes available right now in this HUGE Hunter Boot sale, but they're bound to get picked over VERY fast so don't wait to check out on this purchase!!! They're one of my favorite cold-weather shoes because they do rain or snow in style. There are so many cute colors that it's hard to choose just one!
Want More Hunter Black Friday Deals?
Select Hunter Boots are also up to 49% off here.
And Hunter Boots are also included in the Nordstrom Black Friday (Up to 50% off) Cyber Sale that we broke down here. There are 22 pair of Hunters included in the Nordstrom Sale in just Womens! They're typically excluded to this is a MAJOR deal!
RUN to this Hunter Boot BLACK FRIDAY sale because the cutest ones are gonna go fast!