If you've been searching for an Anthropologie promo code or wishing you had an "in" for an Anthro code or deal, we have found you guys TWO Anthropologie deals today that are going to knock your freaking socks off! This Anthropologie deal is so good because it's a DOUBLE DEAL — a majorly rare double deal that almost neeeeever happens at Anthropologie, so we are here to help you totally take advantage.
This is one of the rarest deals you'll ever find at Anthropologie, and one of the MOST requested deals from readers! You've gotta see what this is all about because when you double up on these discounts, you can seriously save some cash on affordable Anthro pieces to add to your wardrobe.
Anthropologie deal details
THIS WEEKEND ONLY at Anthropologie, you get 30% off all clothing and accessories and an EXTRA 30% off all sale items! And here's the REAL deal secret sauce: this weekend only you get FREE SHIPPING on all orders, no minimum, no Anthropologie promo code needed.
The discount is automatically applied to your shopping cart at checkout. This seriously hardly ever happens together – it's usually a discount OR free shipping no minimum – but rarely BOTH, so you can really score big right now!
The perfect mini dress for every season
This mini dress's stretchy waistline was a perfect fit for dressing Corrine's bump, but it's also going to be super flattering post-baby too!
It's just so cute and flowy. When Corrine bought it the girl in-store who helped her said it was her current FAVORITE dress in the whole store. And right now you can add it to your cart for $34.97 – no Anthropologie promo code needed. That's 78% off the original price of $148! Plus, you'll get free shipping!!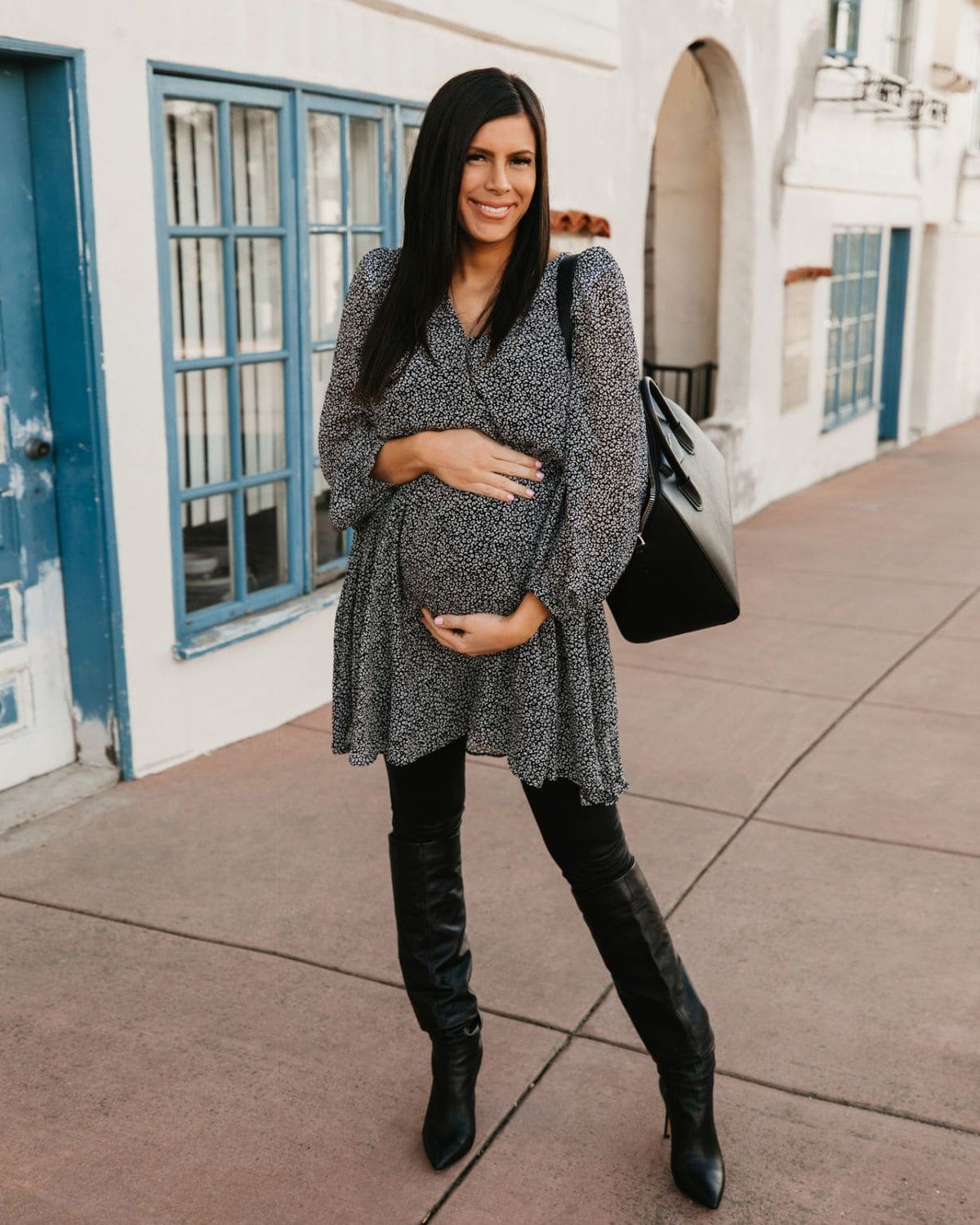 This dress comes in two super cute colors and is still in decent stock. It does run a bit large, so size down 1 size! Corrine bought her normal size to accommodate her growing belly and did add a safety pin to keep things buttoned up on top.
Cutest stuff at Anthro right now
Don't forget that you'll get 30% off clothing and accessories, plus an extra 30% off all SALE items, PLUS free shipping on everything this weekend only, no Anthropologie promo code needed. We've meticulously picked through everything to help you get the cutest most affordable stuff at Anthropologie right now, all shipped free to your doorstep! Happy deal finding!