Like many of you, I'm a LONG time lover of Lululemon. Lululemon fabrics are my #1 favorite when it comes to my activewear, but their sales are very rare and sell out fast, and their prices aren't the most budget-friendly.
Because it's LITERALLY my job to find you deals on all the nicest things, I've found a budget-friendly swap for everyone's favorite activewear, and the Cyber Monday deals are GOOD. If you're looking for a Lulu-like legging but for a fourth of the price, keep reading for all the details.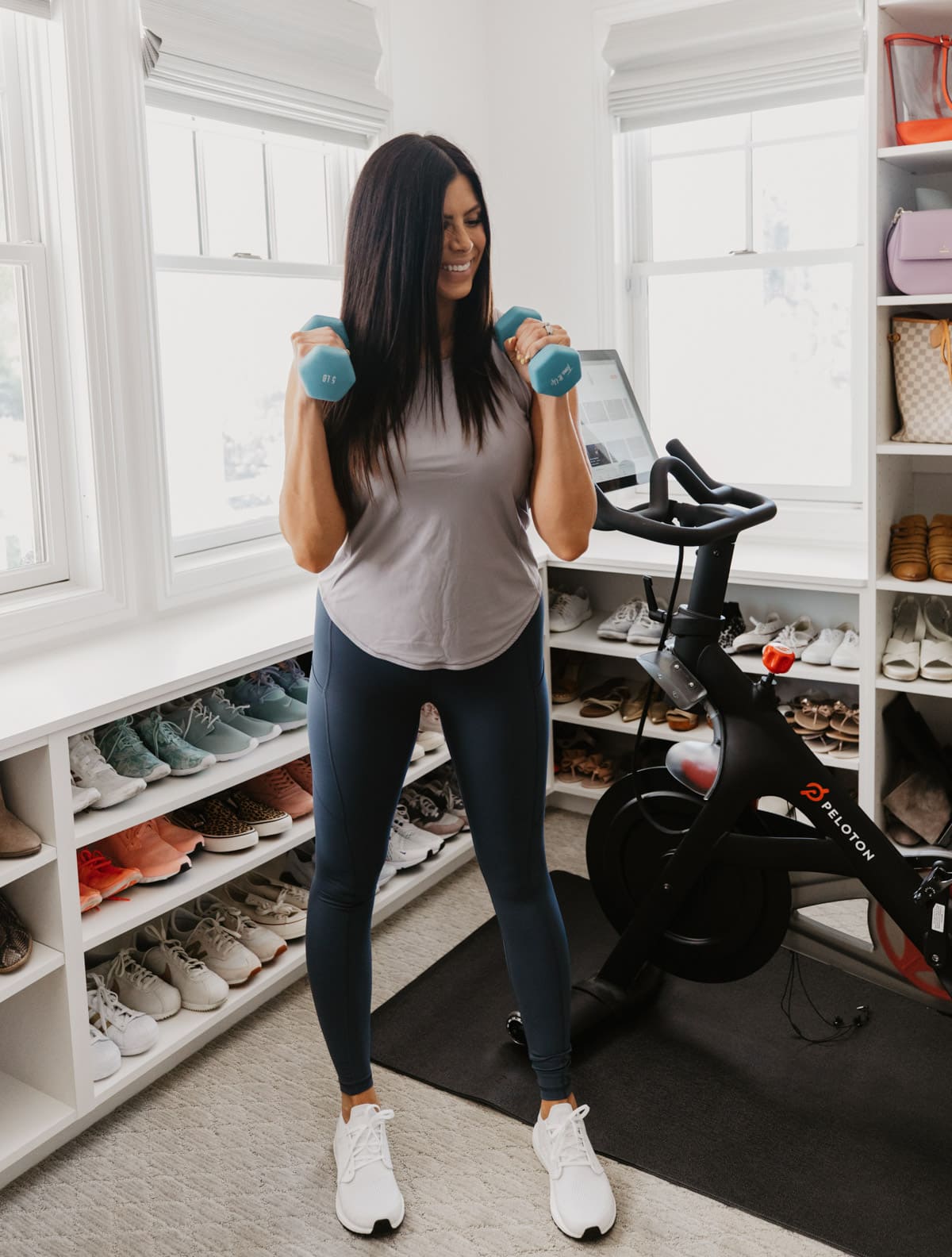 In a hurry? Jump straight to the deals below!
Cyber Monday savings
There are two Amazon shops that make amazing very Lulu-like activewear and today they're both having amazing sales! I've been sharing them on my Instagram Amazon Highlights bubble and have featured them on my Amazon shop page for OVER a year. I've purchased several pairs of pants from each brand and never come away disappointed.
You can easily click into either of these shops here and here to find all the pieces that were inspired by all of your Lululemon favorites, or keep scrolling for my favorites!
If you love the Align legging
Both of the shops I linked above feature an affordable swap for the Align legging. Today I'm sharing the things I love about each so you can choose the option that works best for you!
Option #1
These Breathable Luxury Naked Feeling Highwaisted yoga pants are so dreamy and for Cyber Monday they're 20% off making them only $22.40!! Plus they have pockets!
They're not quite as breathable as the Lululemon pants that inspired them, the focus of these Amazon leggings seems to be more on the compression side versus the breathable side, but I really love them.
Over 1,500 perfect reviews of these high-waisted pants don't lie. The compression sucks everything in, but not in an uncomfortable way. So you can lounge in these pants just as easily as you can workout in them. While they're very soft, they're also not quite as buttery soft as my Lululemons.
Option #2
I've purchased these High Waisted Full Length Amazon Leggings multiple times-including the 7/8 and capri length. They truly are that good! This yoga pant has over 44,000 reviews and a 4.7-star rating on Amazon. Today you can find most of them on sale for 30% off making them less than $20!!
Honestly, these are super comfortable, flattering and SUPER soft.
If you love the Sculpt tank
In my opinion, this $20 tank top (not on sale) is an even better buy than the leggings. Tops don't rub or pill in the same way that leggings do, so I anticipate this highly-rated Breezy Feeling Mesh Yoga Tank will last forever and look good doing it. It's a breezy-feeling, slim fit tank with all the sweat-wicking technology we love, but for a fraction of the price of the $58 Lulu alternative.
Splurge versus save
I really love my Lululemon pieces and I really love both of these Lululemon inspired brands on Amazon. There are Lululemon pieces in my closet that are TEN years old that I can still wear because the quality is bananas. These Lulu-like Amazon leggings & tanks might not last quite as long, but the quality is very good and you'll be able to acquire more activewear for less money. So I absolutely recommend BOTH, it's just a matter of your priorities.
If you're going to shop these Cyber Monday deals make sure to do it quick, colors are selling out already! For more lulu-inspired pieces on sale today, take a look below!