Quick Version: Save up to 53% off Adidas HERE!
My top picks:
Adidas Ultraboosts up to 53% off here
Adidas Swift Run 47% off here
Find the rest of our top picks up to 53% off in a roundup at the bottom of this post!
When we say RUN don't walk when it comes to this sale today, we mean it! There's a crazy insane deal on some of our very favorite Adidas shoes of ALL time, but sizes are literally FLYYYYING off the shelves so you have to hurry! There's a really high sellout risk with these deals today, so get all the details and shop quick so you can score BIG on some new, three-striped kicks.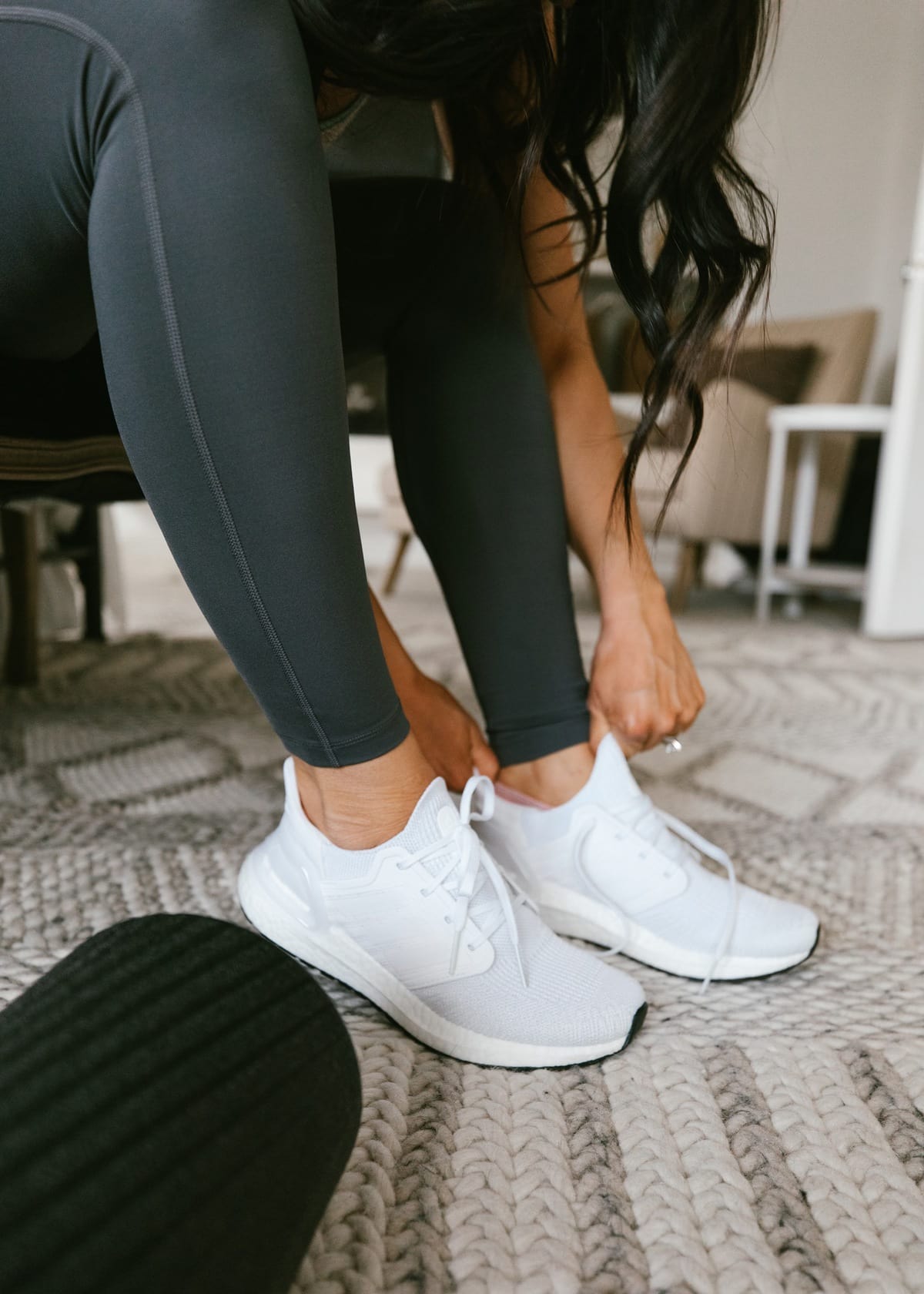 Slide to see our fave picks:
Deal details
During this huge Adidas sale you can save up to 53% off select shoes + clothing! Let us give you the low-down on our faves that we think you should add to your cart very FIRST.
Adidas Swift Run – up to 47% off
These leopard print running shoes are some of the cutest running shoes you'll ever wear. We're obsessed with the design and even MORE obsessed with the $49 sale price. Normally you'd pay $95! This price is even better than the Nordstrom Anniversary Sale price! SCORE!
You can get them in leopard which is already selling out of sizes super quick, or we're absolutely loving this all white pair that would match everything!
SIZING: these run TTS.
Adidas Ultraboosts – up to 53% off
These Ultraboosts have easily made our "top 3 COMFIEST shoes of all time" list. They were recommended to Corrine by SEVERAL friends in the fashion industry and she was pleasantly surprised to find they were so good that she keeps picking them over her Nike Frees (YES – seriously) and all the other Nikes in her closet. NOT that she don't love them still, but these blow her away!
One reviewer said, "this is my 7th pair of Ultraboosts and they just keep getting better and better!" They're pricey though, normally $190, but the price drops to $90 during this Adidas sale. That's 53% off!
The pink ones pictured below aren't part of the sale, but you can get them in this beautiful white color here. These shoes run true to size.
Don't miss this amazing Adidas sale!
This Adidas sale means the BEST options are already going FAST – so make sure you shop this today if you can! Below you'll find even more picks from this crazy sale that we think would be so worth adding to cart.