I know a lot of people are thinking about Summer vacations right about now, so I thought it would be fun today to share our TOP ten tips for traveling in Europe, along with a little video Neil did of our European vacation a couple summers ago!!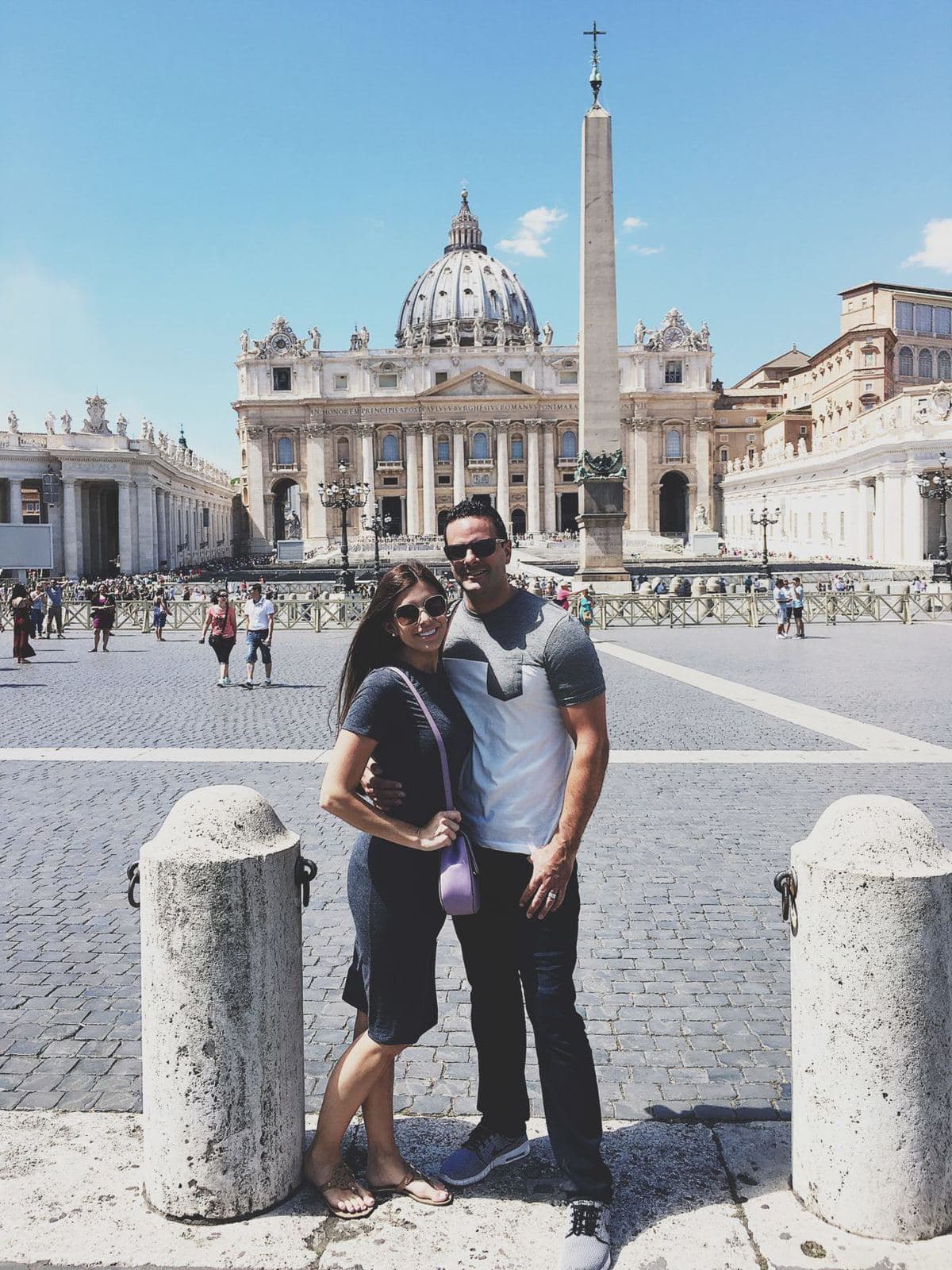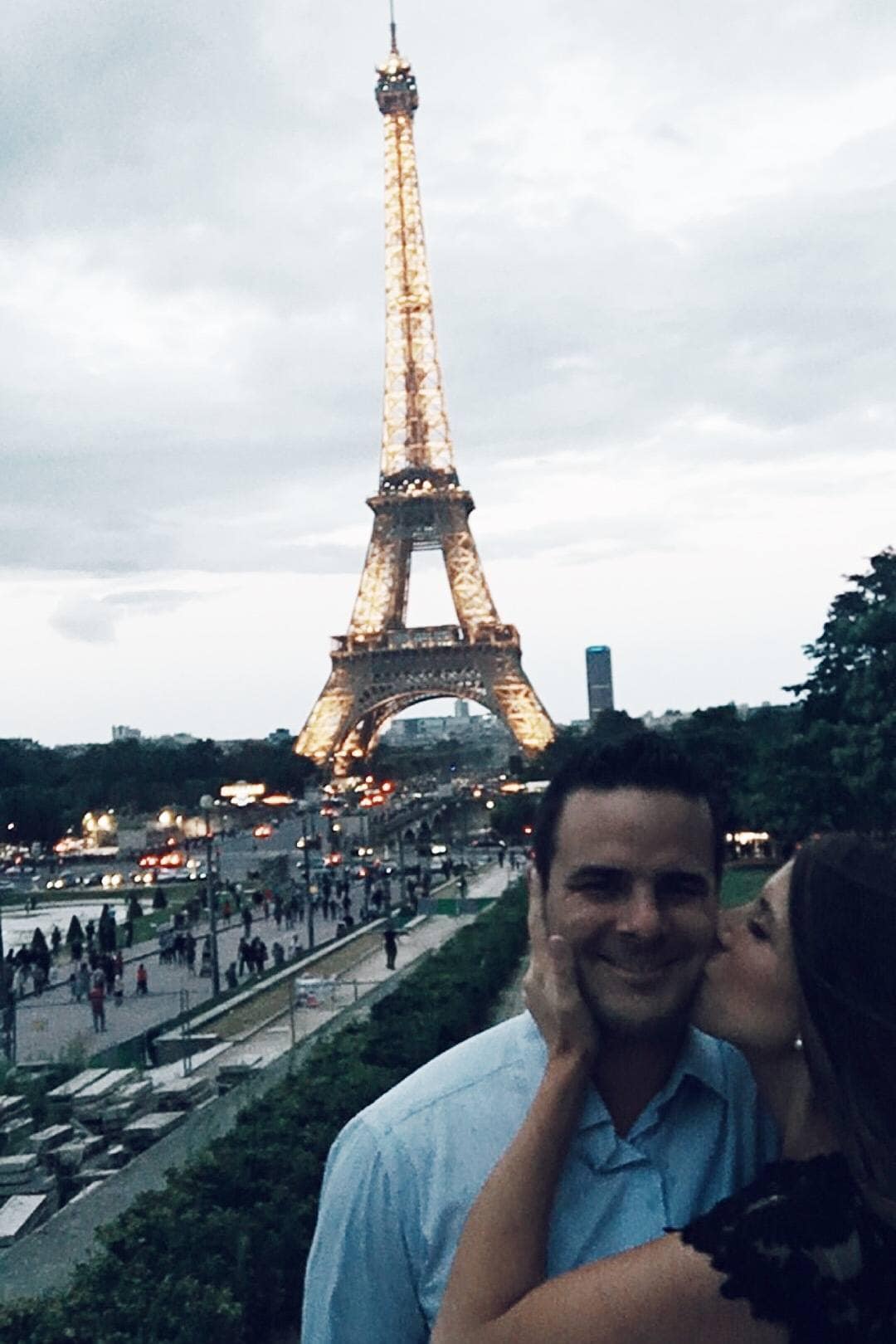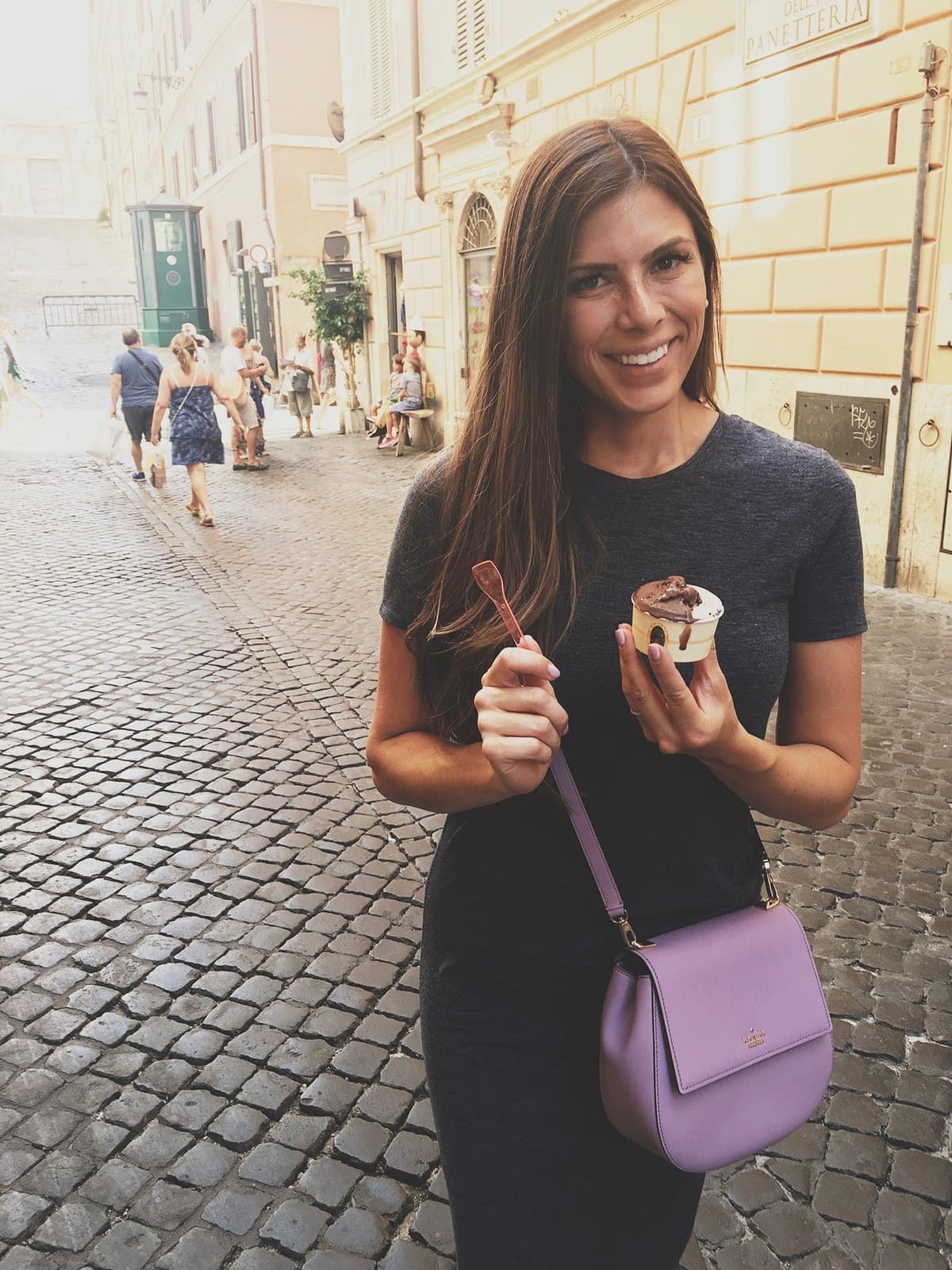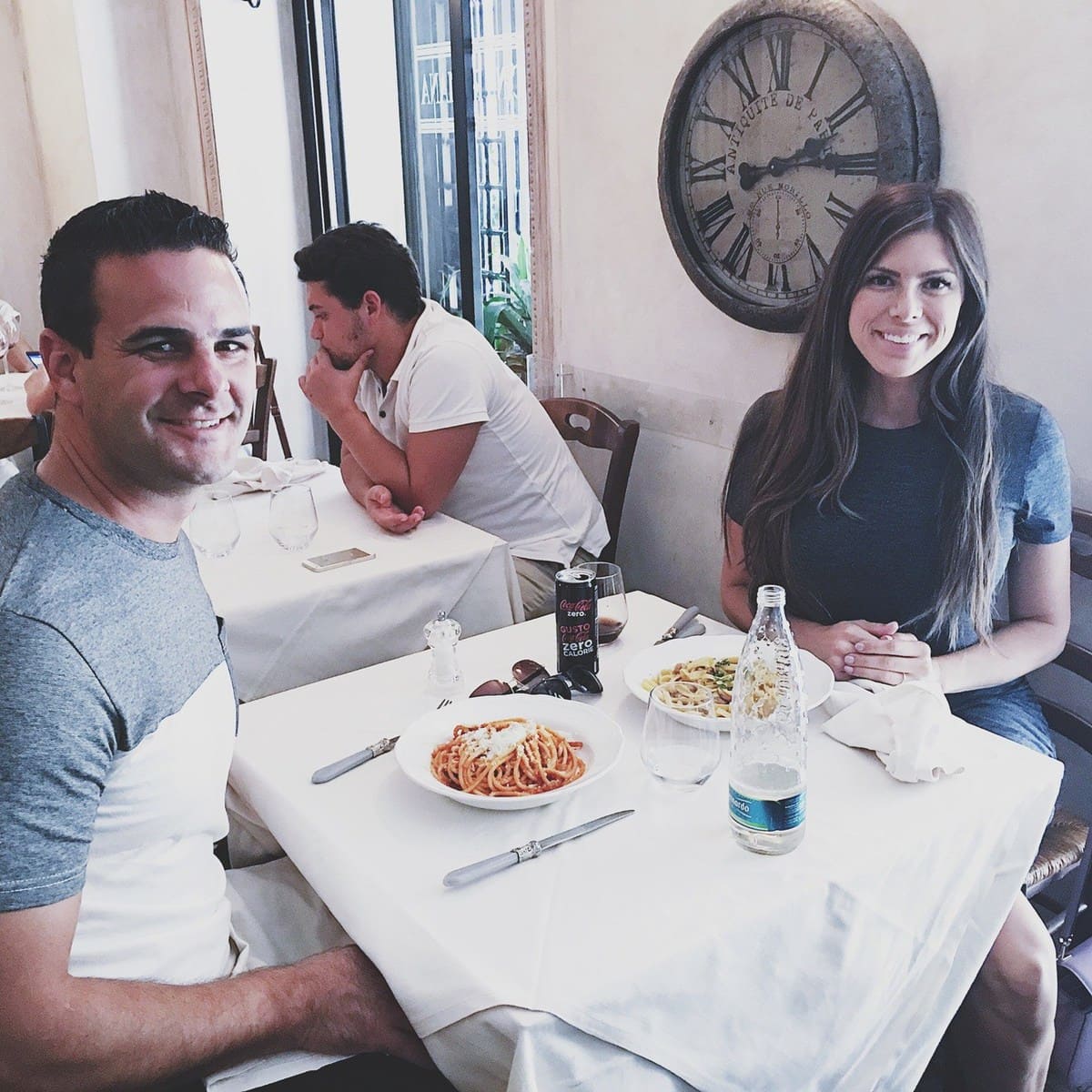 #1 Guided Tour
The guided tours we took with only 4-6 people were our favorite! I love that it's just a little more intimate –  you can ask questions and feel like you're getting more out of the experience verses the giant group tours. We loved Context Travel and used them for our Colosseum Tour and Vatican Tour.
#2 Crossbody Bag
A must for traveling! It's so important to get a cross body bag that properly zips and that you can wear in front. You could get a fanny pack too … if you're into that haha. I think my mom still has one from the early 90s!
#3 Photocopy of Passport
This is a tip I learned from my world traveler sister. Make a photocopy of your passport and keep it in your luggage! This is so nice for peace of mind if anything were to happen to your passport while in Europe.
#4 Local Currency
Get a small amount of currency from each country in Europe that you're planning on traveling to before you go! The currency exchange rate tends to be a little higher at the airports and train stations, so getting some before you go is smart, if you can plan ahead. We didn't though haha. Oops!
#5 Adapters
Different countries = different plugs. If you plan on charging your phone at all or using a blowdryer while you're in Europe, you will not be able to be able to plug in your American products! This adapter is the #1 rated adapter on amazon.
#6 Roaming International Package
I loved that we had roaming international package for our phone. We set this up in advance and I signed up for the medium package – I didn't want to go nuts, but I wanted more than just the bare bones to only be used in extreme emergencies. We mainly used wifi when it was available, but the plan is nice for those times when you need to do some quick research or pull a map up or whatever.
#7 Watch out for Scams
Europeans can pretty easily spot tourist and unfortunately, we're easy targets. It's kind of sad, but always be skeptical of random people you meet. Even children who come up and are trying to sell you something, or someone showing you a picture of something or a person with a petition for you to sign. These guys are super sneaky and definitely don't feel bad stealing from you! I usually just politely say "no thank you" and move on, and I make sure I have my bag in front of me at all times.
#8 Europe Travel Checklist
This "Before You Go Checklist" is a really great check list to go over as you're packing and preparing for your trip!
#9 Don't try to see everything
Traveling in Europe can get totally overwhelming, so my suggestion is to come up with a plan before, BUT if things don't totally go as planned, just enjoy the ride. We were much more stressed at the beginning of our trip about hitting every touristy spot, and by the end, we were relaxing, taking time to just sit and eat and soak things up and we had a much better time once we just chilled out a little!
#10 Comfortable Shoes
You guys know me – I live for comfort! But especially when in Europe. I wore these sandals and these shoes over and over. Just say NO to stilettos. Unless you're on a fancy 5 year anniversary date night in the most romantic city in the world. Then I totally give you permission, as long as you take a taxi 😉
Our Europe Highlight Video
This video has me dying to go back to Europe!! Someday soon hopefully. If you're headed to Europe soon and you have any questions, leave them in the comments below!
For all the best things to do in Orange County, check out our local's guide!