Happy Wednesday you guys!! If you're a Nordstrom lover like I am, you're going to love this surprise. Right now you can earn 10 points on the dollar if you're a Nordstrom Cardholder, or 5 points on the dollar if you're a Nordy Club member – now through June 14th! We've done ALL the hard work for you, picking out the very cutest stuff and showing you my most fave top-rated items that I'm pretty dang sure you'll be obsessed with too.
The BEST Bermuda shorts
When I first heard these Bermuda shorts were amazing I kind of rolled my eyes because I thought they were only for "moms" (HA I am a mom), but they. are. AMAZING. (Queen) Oprah loves this brand and swears their jeans make her look and feel one size smaller. These linen Bermuda shorts are super, SUPER flattering and slimming! They are also well UNDER $100 and come in five cute neutrals. Which is good, because these are THE Bermuda shorts of summer so you'll probably need more than one pair!
Sizing
These linen Bermuda shorts run BIG, so please listen to me when I say SIZE DOWN. Yes, I said size down – can I get a hallelujah?! They'll fit cute and comfy and flattering and you'll be SO HAPPY you did. I promise.
Adidas Ultraboosts
Adidas UltraBoost are my very favorite, most comfortable work out shoes!! I wear them all the time (when I'm working out — not postpartum) and don't see myself stopping any time soon! They're a little bit on the pricy side, but the fact that you can get up to 10x points on these amazing shoes seriously makes it SO worth it.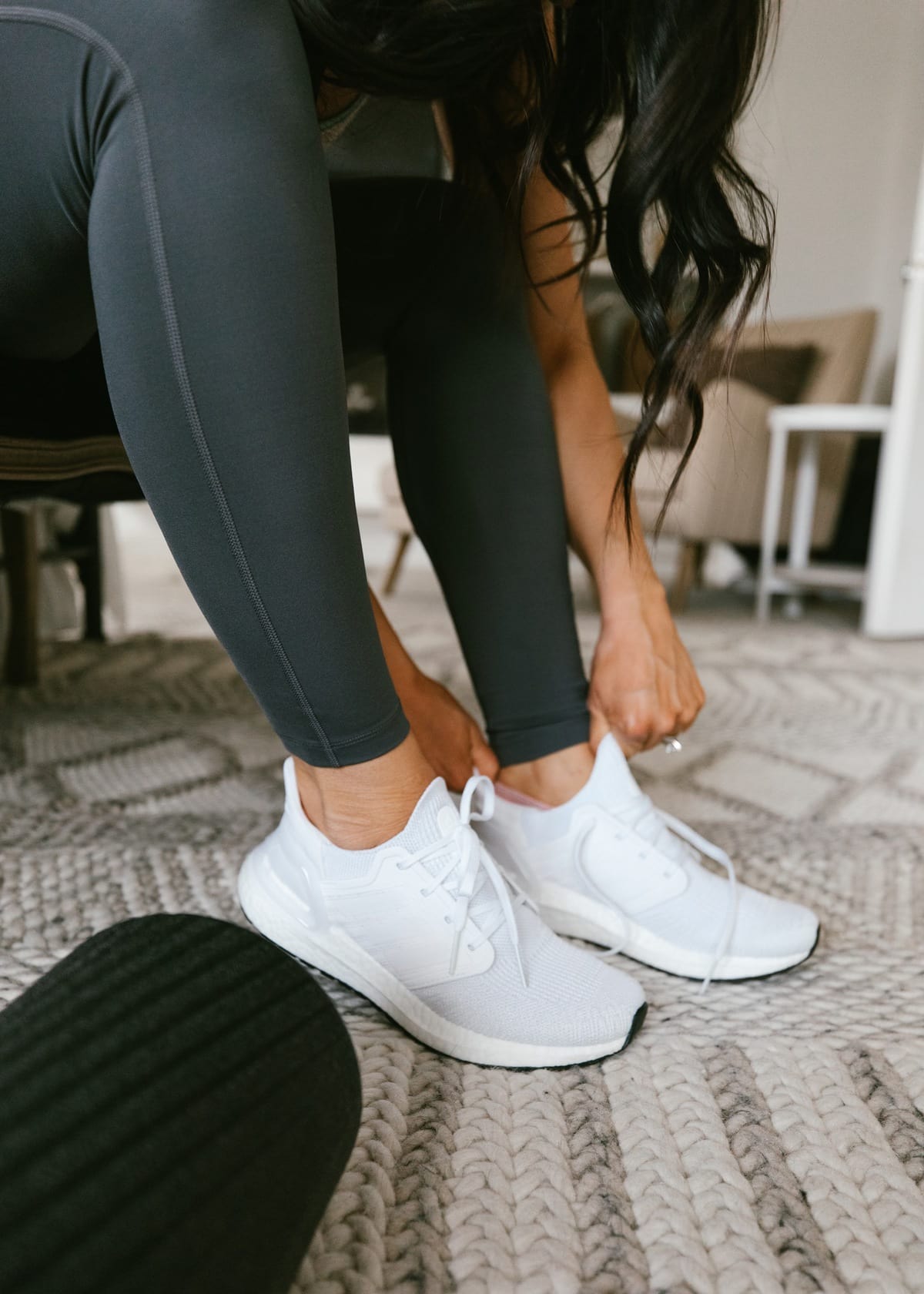 Havaianas flip flops
I've had my pair of black Havaianas for FIVE YEARS and they still look and act brand new. They are crazy comfy even from the first wear, no break-in necessary. My favorite part is they wash all the sand off like butter and they are completely waterproof for walking on rocky beaches or down a hot beach or around a splish splashy pool.
Seriously these are one of my absolute summer essentials and I promise you will love them too! They are 100% worth a tiny bit more of an investment over cheaper flip flops.
MZ Wallace Tote
This MZ Wallace tote is my ultimate EVERYTHING bag. It weighs basically nothing so you can throw whatever you want in it without bulking up. This is a bag you see out on the streets of the very nicest and MOST hip cities! MZ Wallace bags are the greatest bags to travel with because they take up ZERO space in your suitcase. It's roomy enough to carry all the things, but cool enough to carry just a few things. Such a good piece to pick up during Nordstrom 10x points.
V-Neck Tee
This tee has been featured in about a half a billion of my blog posts because I love it so much. It's absolutely a closet staple for me, and you can get this tee for $13.65 (reg $19.50) with a 30% savings right now!!
Zella
This brand is hands down one of my FAVORITES for activewear and loungewear, especially the infamous live in leggings! You can hit the gym in these, or tie a button-down around your waist with a v-neck on top and sandals on the bottom, or throw on a long sweater and boots with them in the colder months. BAM. Wardrobe staple goodness and the perfect thing to get during Nordstrom 10x points.
Nordstrom summer favorites
​Shop the very cutest summery items below from Nordstrom and remember you'll get 10 points on the dollar if you're a Nordstrom Cardholder, or 5 points on the dollar if you're a Nordy Club member – now through June 14. Happy shopping!