Everyone is stepping it up in the Cyber deals game this year it seems, and Nordstrom isn't about to get left in the dust! We've got some SUPER good info for you guys on getting Nordstrom Cyber Deals right now, and a QUICK GUIDE to make finding the very best stuff super fast and easy.
This is not just a clearance sale. This is not an "out with the old, in with the new" markdown. This is Nordstrom marking down some of THEIR MOST POPULAR STUFF! And this stuff is gonna go fast once word gets out.
Nordstrom Cyber Deal details
Nordstrom just launched its Cyber Deals and you can get up to 50% off thousands of top items in stores and online PLUS an additional 25% off clearance items! Keep reading for our TOP picks from these Nordstrom Cyber Monday Deals!
Ruffle Top
Ruffles are back in the spotlight and totally trending again this year. This gorgeous ruffle 3/4 sleeve lightweight blouse is dishing up all the feels! The lace detailing on the yoke is also such a pretty feminine touch that I love.
I am tall (5'10") with long arms, so it is important to note that the sleeve length might be a 5/6 length versus a 3/4. However, if you like the 3/4 look, this top has elastic cuffs so the sleeves could easily be pushed up and worn shorter. The rest of the fit is TTS.
Today you can get this top on sale for 40% OFF at just $52.49 (reg $88)!! SO good!! You can also grab the tan belt that I paired with it for 55% off – just $13!
Half-Zip Pullover
This half-zip pullover, but it's just way too good of a buy to leave out! My sister, who is the ultimate mega minimalist, had this and only this on her Christmas list last year. She loved it so much that I had to buy one for myself this year! During this Cyber sale, it's just $29.92 (reg $78.00)! You can get it on sale in this cute black/leopard combo here too!
This pullover has crazy good high ratings and it's so soft and cozy. It's basically like wearing a cloud. Pieces like this that are super easy to throw on and go are year round staples for me.
The UNDER $40 Shoes
These scalloped low-tops shoes take the term lightweight to the next level. They are literally the most lightweight sneakers I have ever felt in my life. Seriously, they weigh like nothing. The scallop detailing is so, so cute and they're very comfortable to wear. I love them and the $39(!!!) price tag (reg $130.00). You guys, that's 70% off!
Chain Mules
I LOVE a good mule, and the chain detailing on these is just so fun and classic! I love adding these mules to any outfit for a dressier vibe! Newsflash: you CAN wear white after Labor Day! Get these on sale for 58% off at only $37 (reg $89)!!
These are also super similar to the ones pictured below and are on sale for only $48.67, a full 62% off the normal price of $130!
Sorel Wedge Boots
I've loved Sorel boots for MANY years and if I lived in a cold-weather climate, these would be at the top of my list!! They're cute enough to go anywhere in and keep your toes toasty warm, but functional enough to adventure in and even hike in (yes, seriously!).
There are several super DUPER cute Sorel wedge boots on sale for 40% off here for a limited time!! And FYI: Sorels are known to completely sell out at the very beginning of winter and when they're gone, they're gone. They are notorious for not re-stocking until the next year!
Perfect Puffer Coat
I've had this coat for a few years now and it's the most perfect squishable coat for any of my trips to actual COLD places!! I've even loaned it to a friend for a NY girls trip because it takes up almost no space in your suitcase but provides the MOST warm and cozy insulation while still magically somehow being lightweight! It's a DREAM and it's on sale in the pretties opal gray color for 52% off at $74.92 (reg $160!). But HURRY because sizes are going quick!
Slouchy Boots
These boots are made for walking my friends! The chunky heel is the perfect height and I almost can't believe how perfectly they paired with this dress!! The boots hit a little lower than most tall boots and I love how they complete my outfits! And YOU GUYS right now they are a full 50% off, making them only $119.90!! The tan pair is nearly sold out, but there are still a ton of sizes available in the black!!
Live In Leggings
We all know that THESE are my favorite leggings and they are 25% OFF today making them only $44!! (reg $59) Read more about my ride or die leggings here! They truly are the BEST.
Kate Spade Margaux
I had been wanting a bag like this for EVER and this Kate Spade satchel is all that and a bag of chips-which would totally fit in this bag by the way! It's the perfect size bag that fits all the essentials without being ginormous! Get it right now in black for 40% off, making it only $214.80 (normally $358!!)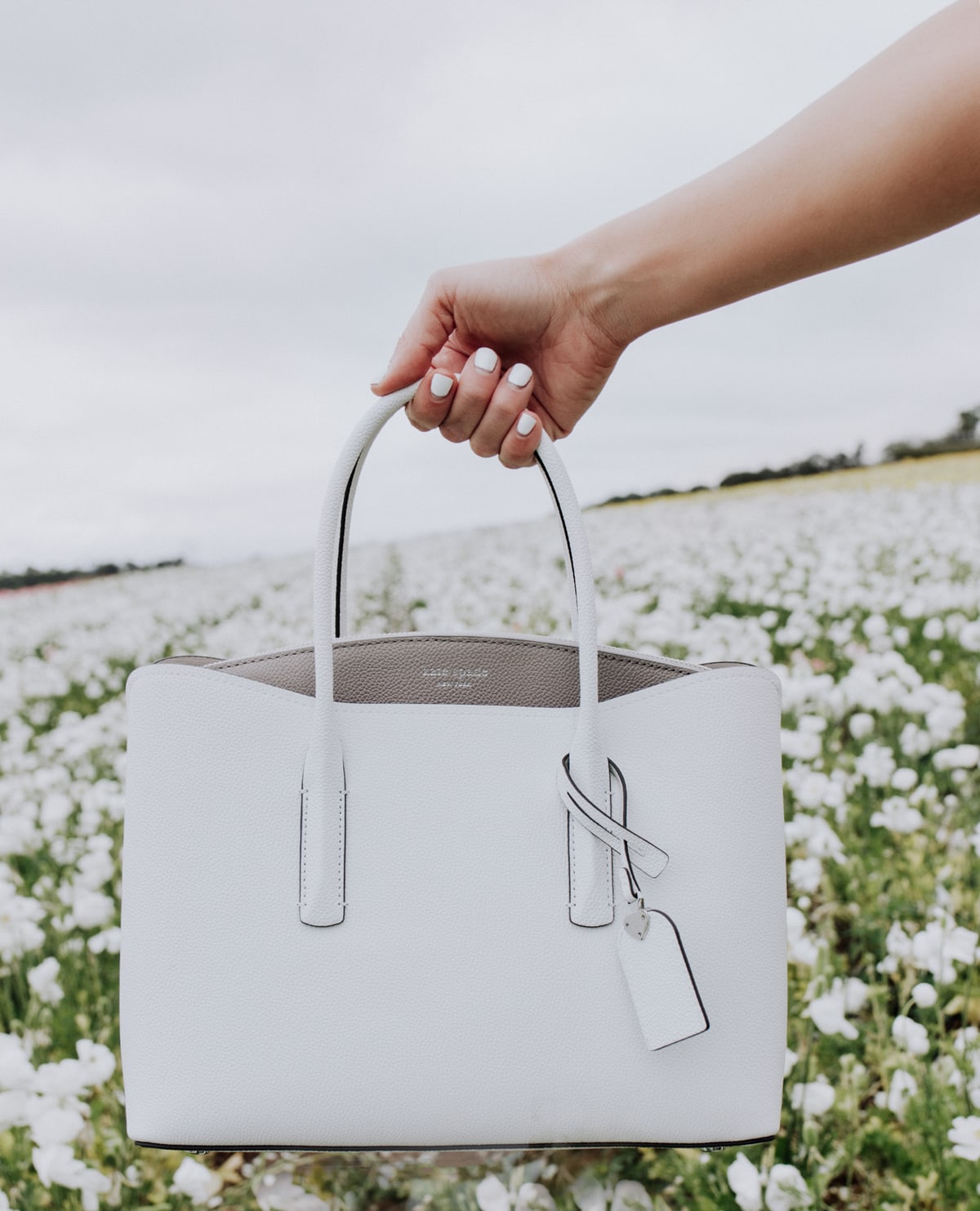 Spanx Leggings
Every time I wear these leggings I get SO MANY questions about them! The faux leather look is so much fun and these LITERALLY make you look ONE SIZE SMALLER.
I love pairing them with a tunic and loafers, but you could dress it up by doing heels and a statement necklace and be ready for a night out. These are actually a coated athletic legging, so they're way more comfortable than you might think, and they have a control top that makes everything feel all smooth and sucked in. They're amazing and 20% off (only $78.40 instead of almost $100)!!
Bliss Plush Robe
The name of this robe tells you EVERYTHING you need to know about it!! It's super plush and total bliss. This insanely cozy robe is 42% off at only $39.90 (reg $69)! Sizes and colors are going fast though, so I would RUN. The one I'm wearing below is another year's version of this same robe and years later I still own it; still absolutely love it.
This would make the most perfect gift for your mom, grandma, bestie, or yourself! Who wouldn't want to cozy up in this robe?!
Maxi Cosi Pria Max Car Seat
We are MASSIVE fans of Maxi Cosi convertible car seats! They've been on my list of baby favorites for years. Not only are they all machine washable & dry-able (bye-bye icky germs and air drying), but they're so ridiculously cushy. My kids fall asleep in this car seat very easily because they are ULTRA comfortable.
We've bought more of this car seat than any other because it's that good. You can use it for a 4 lb (!!) baby up to a 100 lb child in booster mode. Basically the only car seat you'll ever need to buy!! This car seat is on sale during this Nordstrom Cyber Deal for $247.49 (normally $330).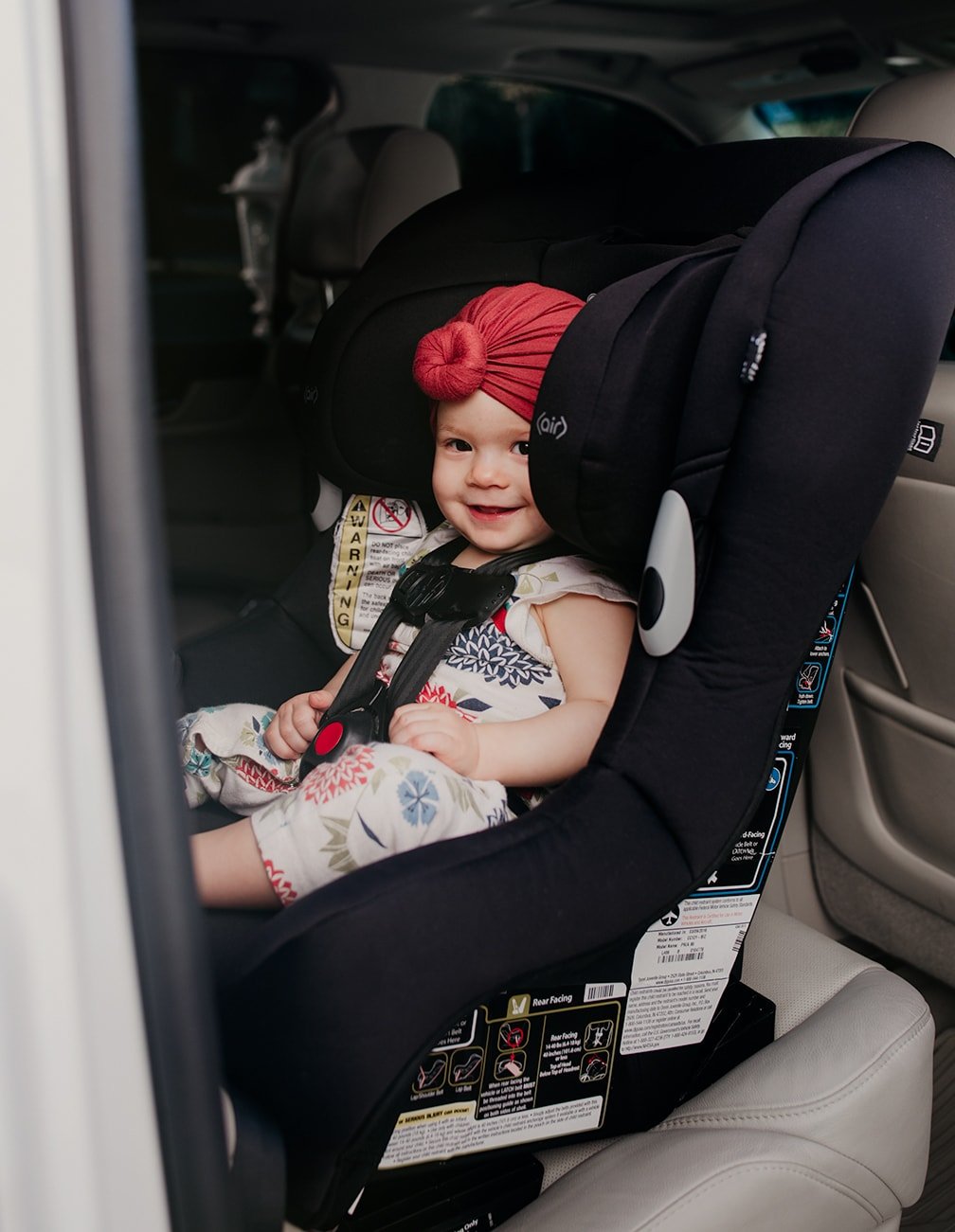 Act fast + get excited!
Some of my very FAVE pieces are deeply discounted today, and we hope this quick guide helps you shop all my top picks in one easy post! Don't wait on these Nordstrom Cyber deal items though, because they WILL sell out quickly.
Keep checking the blog for all of today's BEST deals from all retailers!