One of my favorite parts of summer is being outside.  There are few things better (to me) than an all day beach day followed up by all night chilling outside under the stars in warm summer weather.
So when it came time to decorate the backyard I knew there were some must haves on my list: a classic look with durable pieces. I wanted to create a relaxing vibe but definitely with pieces durable enough to withstand my girls (and Winnie!) running around. I wanted plants that brought even more greenery into the space. And brighter neutrals. I decided to work with Hayneedle because I'd heard such great things about their products, not only visually but also in terms of quality which, like I said, is huge for me. And right now is one of the best times of the year to get outdoor furniture because Hayneedle is having a sale this month with some of the season's BEST deals!

I'm so happy with how the sectional turned out. It's definitely the new center of our backyard and totally my new favorite place to chill. I feel like sometimes patio furniture sacrifices comfort to create a durable product. But not this! The cushions are definitely weather (and little fingers) friendly, but the fabric is comfy and smooth, perfect for relaxing first thing in the morning or at the end of a long day.
Okay but how perfect is this tray? So many different things you can do here to really personalize your patio look. You can keep the current book you're reading, magazines, or use it as a serving tray for drinks with guests. Or even better, chips and guac! I'm not sad about that at all.
You guys know I'm all about mixing patterns with my clothes, so why not with some furniture? I'm loving how this rug adds texture to the look, but without making it look busy or messy.

Can I confess the best part about these planters? They're taller than Winnie haha! The newest member to our family likes to get into some trouble every once in a while and has had a great time tearing through our yard this year! I'm kind of excited to have some pretty planters and flowers she can't get to! Win win.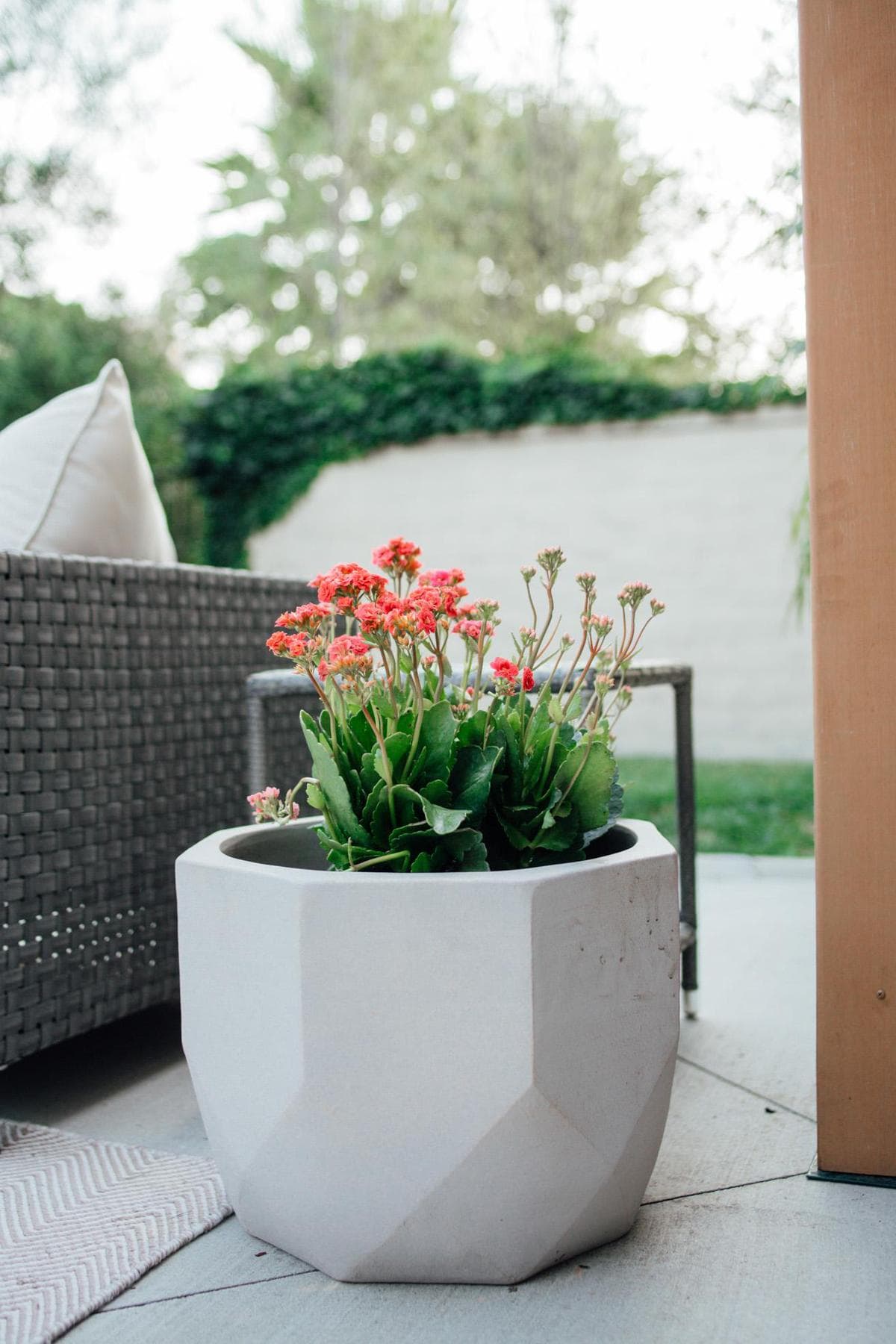 This pergola is what really pulls the look together for me. I've always dreamed of having something to hang pretty twinkling lights from and this was the perfect piece to complete our little backyard escape.
These wicker pieces are seriously so well made, you can tell that they're really sturdy and are going to be able to withstand lots of use from my littles and lots of house guests since we now live in our own little Hotel California 😉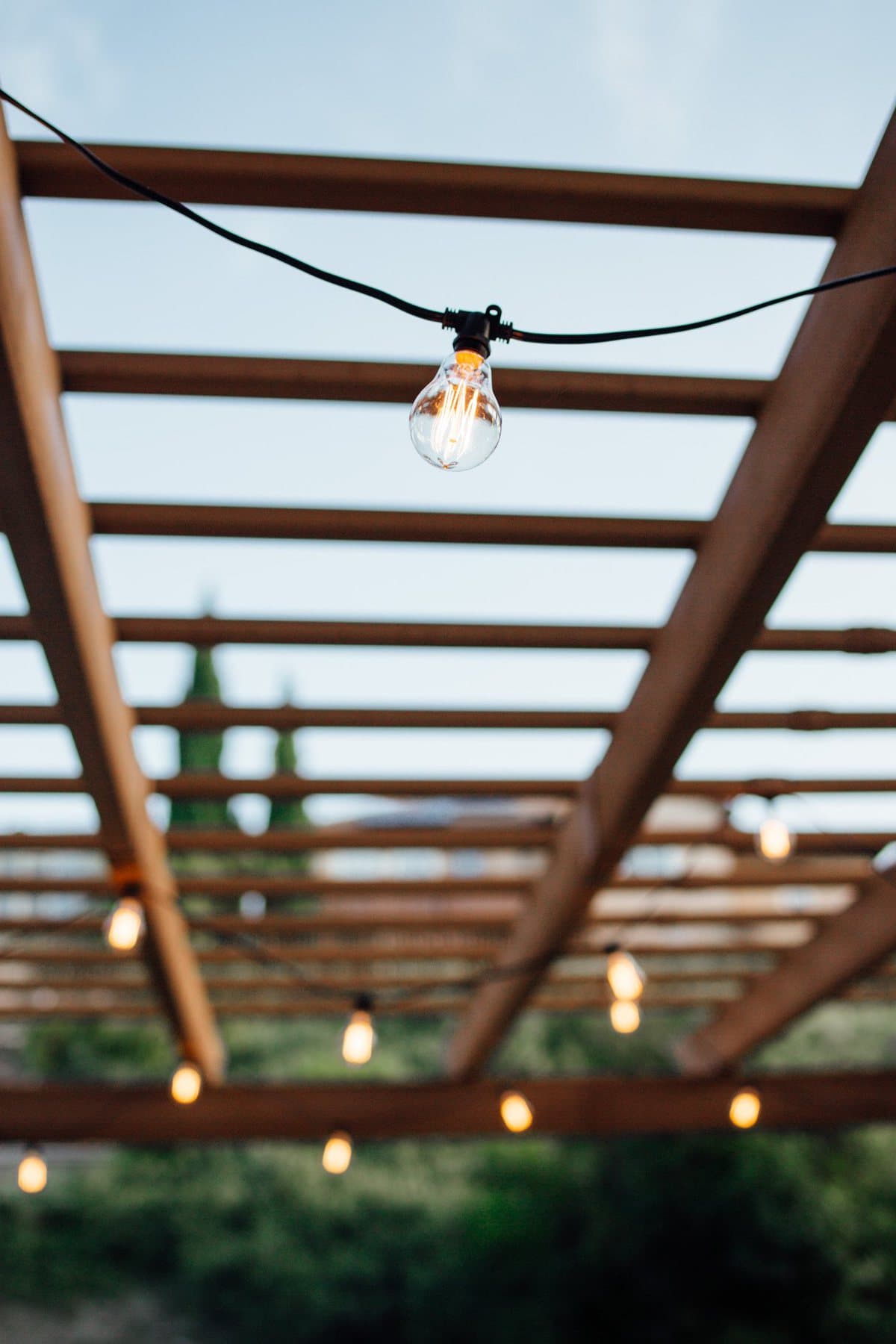 Twinkle lights really were the thing I wanted the very most in our backyard and I'm SO happy that they're finally up! They're the perfect finishing touch to this entire look and I couldn't be happier with how it turned out!
Indoor/outdoor rug
All weather wicker sofa sectional
Twinkle lights
Pergola
Wicker planters
Terracotta planters
White pillows
Striped pillows
Grey pillows
Garden stool
Chairs
Wicker side table
Copper tray
Fiberclay planters
Don't forget that right now Hayneedle is having a huge sale on all their outdoor furniture! This really is the most ideal time to grab the pieces that your family will love lounging on outside at the most affordable prices.