When does a joke become a dad joke? When it becomes apparent… Ba-dum-tssss. (Did you really think I could create a guide about the best Father's Day gifts without starting it with a classic dad joke?)

ALL terrible jokes aside, we sure love the dads behind them. And if you know me, you know my favorite store of all time is Nordstrom – so this year I wanted to create a Nordstrom Father's Day gift guide, with only the BEST of the best ideas for spoiling Dad!To top it off, this gift guide is extra special because Neil put his hands in it and gave me all of his TOP recommendations – so these really are the best Father's Day gifts, from a father himself! Now let's get into it, because Father's Day is coming up quick, so you'll want to order your picks ASAP.
In a hurry? Go straight to my picks below!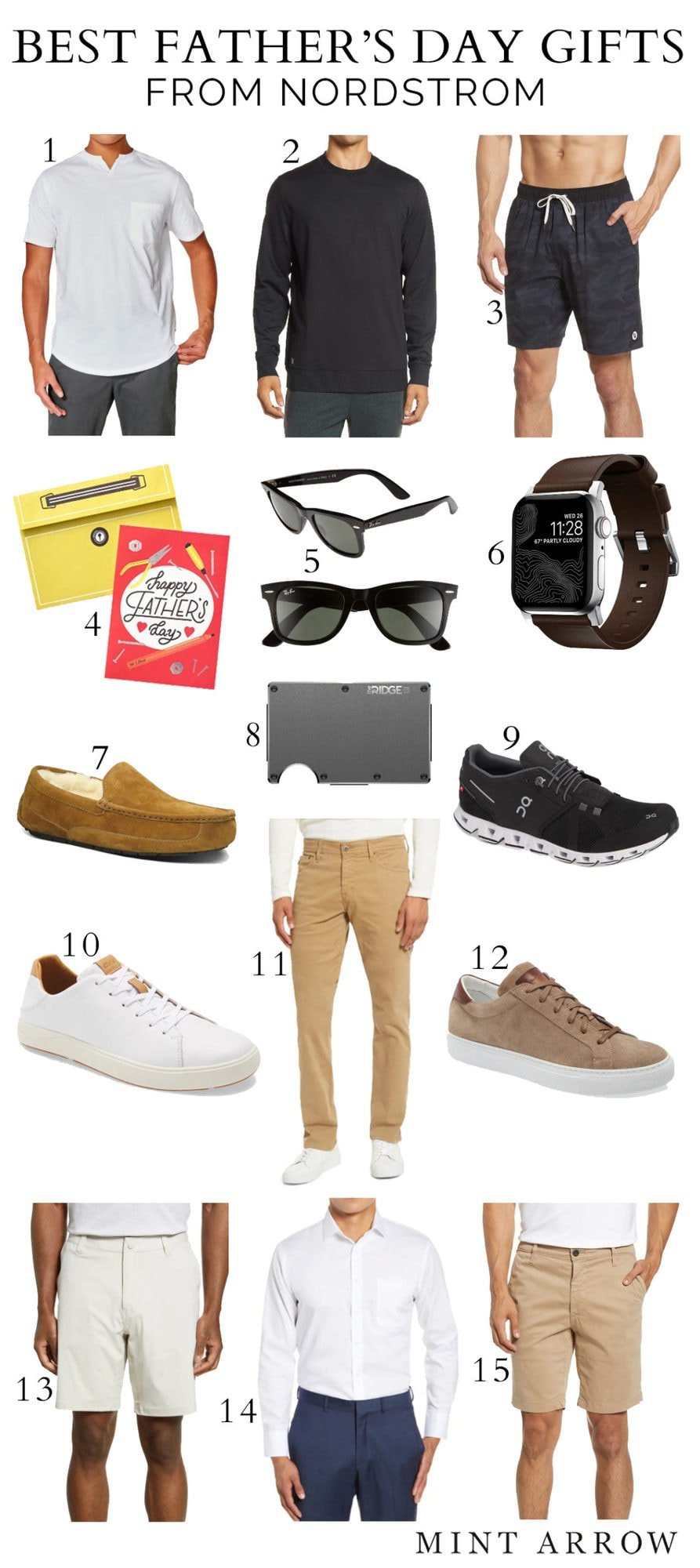 The best Father's Day gifts from Nordstrom
Buy in-store, online, or schedule curbside pickup
ALSO, I wanted to let you know that you can buy these products in person at your local Nordstrom, online with free shipping and returns, OR you can schedule a curbside pickup so you never even have to go into a store! Be sure to sign up for Nordy Rewards as well so you can earn money towards future purchases. We're all about convenience and saving money here at Mint Arrow, so I had to make sure you knew all about it.
Only the most rad for dad
These are Neil's FAVORITE Nordstrom Father's Day gifts, and I totally agree that you can't go wrong gifting these to the dad in your life! And with Father's Day a little over a week away, you will definitely want to make sure you order sooner rather than later. We really hope this gift guide was helpful for your Father's Day shopping this year – I'm so grateful for all the wonderful dads out there, and so glad we get to celebrate them soon!