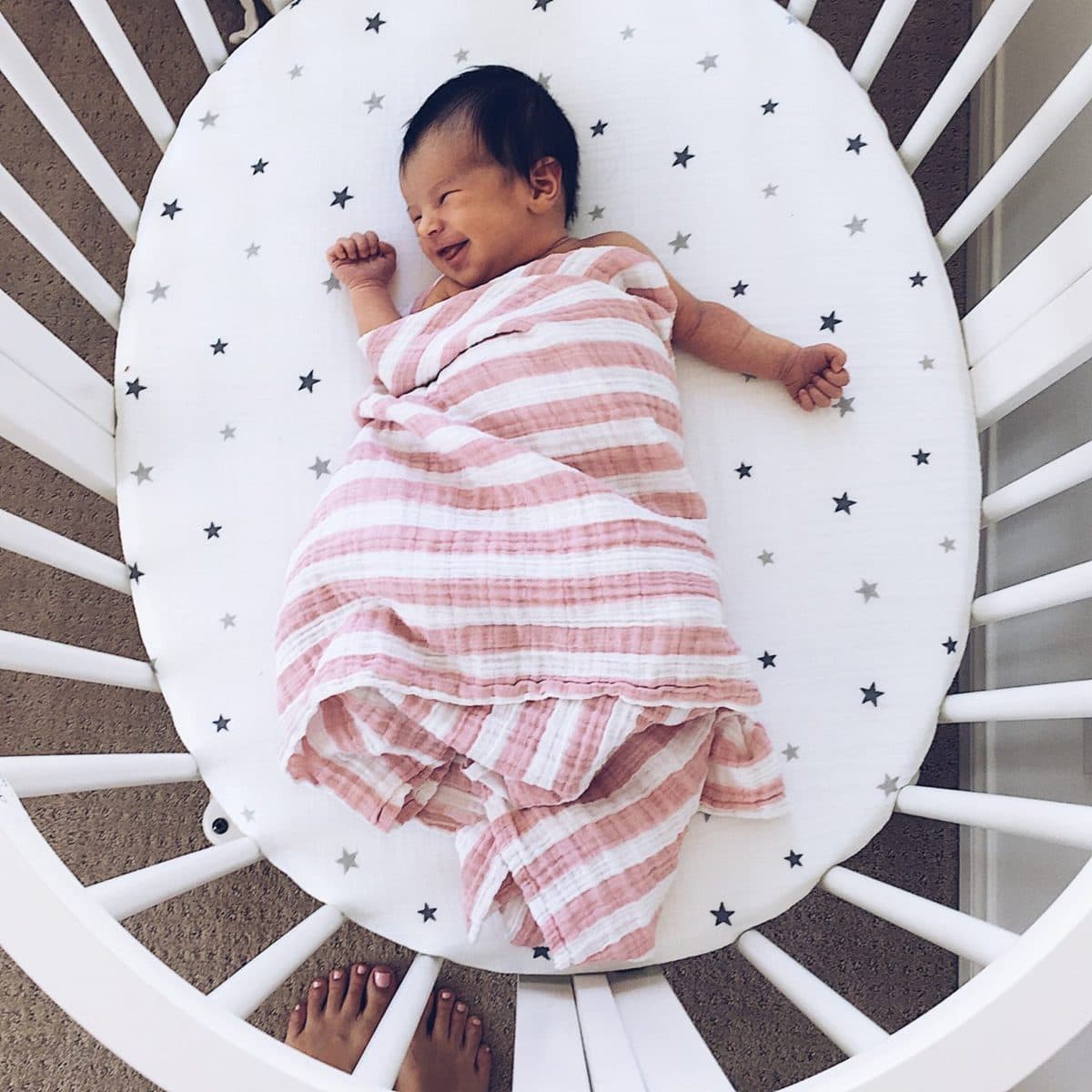 Pin the Post

Lyla's pink swaddle
White crib
There are seriously SO MANY GOOD baby gear sales going on right now that I just had to post about all of them today, including a TOP REQUESTED deal on the City Select glider board that I've literally only seen on sale twice in 6 years!
Right now you can get some crazy good deals on baby jogger brand strollers here, and on baby jogger brand stroller accessories here! I've picked out all the very best ones and put them in an easy-to-shop widget below. The ones I want to point out that are SUPER rare are the City Select glider board that, like I mentioned above, I've only seen on sale twice in 6 years of baby gear sale scouting that I've done since I found out I was pregnant with Anabelle 6 years ago!! **update: it's on sale for even less here!
It's also extremely rare to find this Baby Jogger parent cup holder on sale. It gets mixed reviews and I honestly haven't used it myself, but I know tons of people who have it and love it and tons of readers who have asked for a deal on it, so I'm sharing in case that's you! I personally prefer this $9 parent console that I mention in my baby registry list and we have on EVERY stroller we own. But I might just get the baby jogger one since it's on sale and see how we like it!
Also, it's SUPER rare to find this Baby Jogger City Mini GT Double Stroller on sale, but it's Neil's very favorite stroller of all time (and I love it too!). It's extremely lightweight for a double, fits through all doors, and has a ONE HAND quick fold, so convenient for travel or getting on/off trams (think Disneyland or public transportation!) and our very tall kids STILL fit in it (even 5.5 year old Anabelle).
Lastly, I feel like the Nuna Pipa is not easy to find on sale and it's at a killer deal right now with this Nuna PIpa stroller/car seat combo! We used and LOVED our Nuna Pipa with Lyla and I cannot recommend it highly enough (read more about why here).
See all the best baby gear sales right now below, and shop fast because they could disappear tomorrow!!!