I'm so excited to show you guys my first look here at New York Fashion Week and to tell you about a REALLY great deal on Kate Spade right now that gives back to an amazing cause!!
Today and tomorrow you can get 25% off your total order at Kate Spade with code ONPURPOSE at checkout! And if that's not good enough of a reason to shop, your order will help contribute to building a sports and learning center in Masoro, Rwanda where their on purpose goods are handmade by Rwandans.
I got to see this factory in person last year and it's incredibly beautiful and remarkable how much joy and life-changing has happened with the women who work there! You can read more about my adventures there in this post and this post.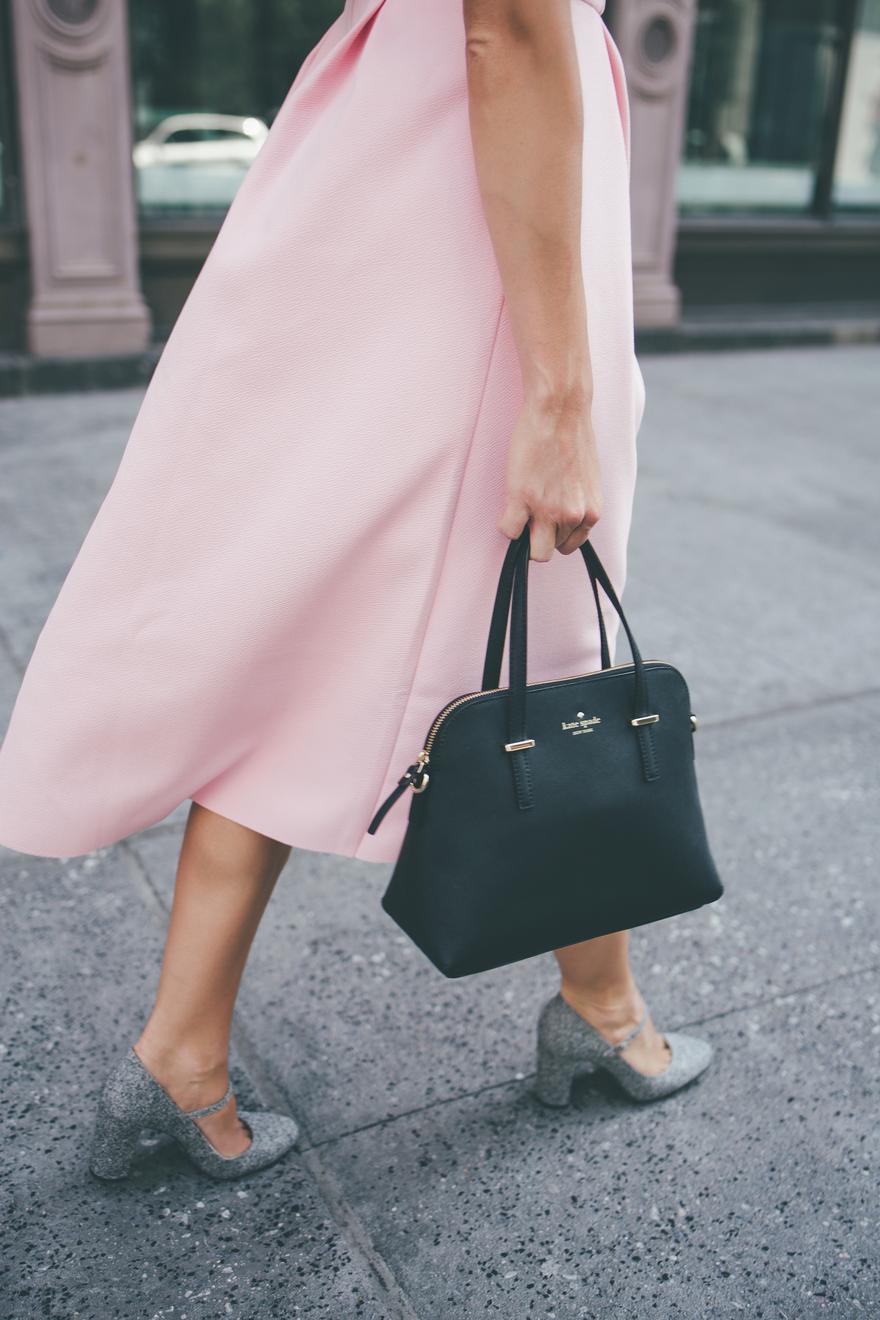 This pretty-in-pink dress was a great look for my first jet-lagged day at NYFW because it's just simple and pretty and a no-brainer. It's so classic that all I had to do was throw a pair of mary janes and a classic Kate Spade bag on with it to look totally pulled together even though I felt like a zombie I was so tired! If you're traveling somewhere and you know your first morning you'll be tired, I really like to pick an outfit where you won't absent-mindedly forget an important element like a belt or accessory that "makes" the outfit! Just keep it as easy as possible.
PLUS this pink dress is super affordable! A lot of times I take fashion week as an opportunity to really dress up in designers I normally don't wear, but this dress was so fun I had to wear it!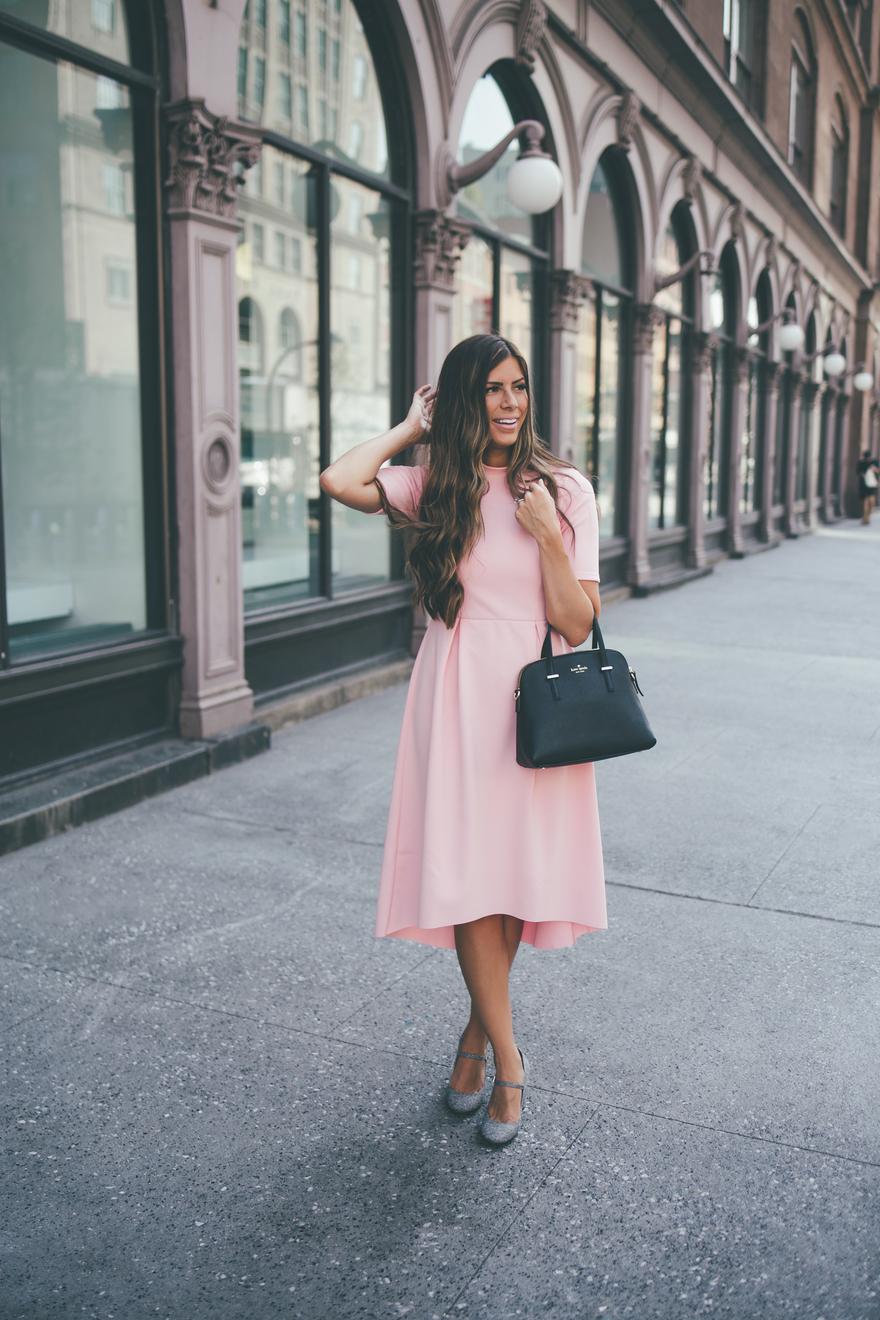 And of course, when in doubt, and you're feeling extra tired, throw on a good pair of classic black sunglasses and you look awake and ready to go as ever, ha!
Classic black sunnies
Pretty-in-pink dress
Black classic Kate Spade bag (25% off with code ONPURPOSE at checkout!)
Black & white tweed mary jane's
Photos by Arielle Levy
This 25% off Kate Spade discount is so good, you rarely see a site-wide discount this good from them! I picked my favorite things below on their site right now – get 25% off any of these with code ONPURPOSE at checkout today and tomorrow.