Calling all makeup junkies! There's a HUGE flash sale happening TODAY ONLY and I'm here to guide you through some of the very best products that are on sale! These are all tried and true faves that I'm obsessed with and some of these items are are only on sale a couple of times a year! So NOW is the ideal time to stock up on tried and true favorites or take something new for a spin!
I've outlined my FAVORITE products from this makeup sale and why I'm obsessed with each. Some of these deals hardly ever come around, so I'll be stocking up for sure!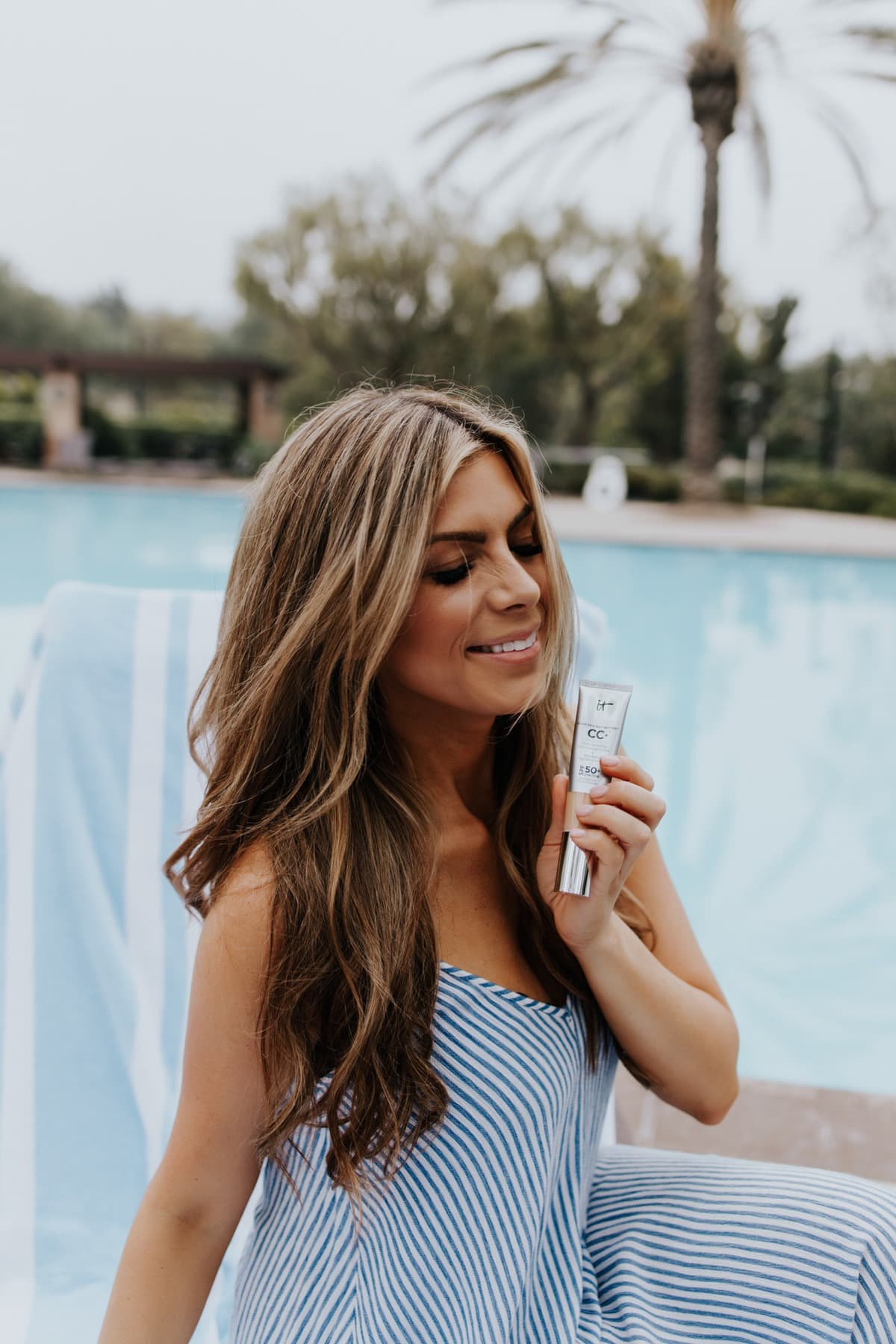 Makeup Sale Details
TODAY ONLY, you can get 20% off your favorite makeup HERE with brands like Urban Decay, IT Cosmetics, Giorgio Armani and MORE with code SUMMER at checkout! Keep reading for my top picks from the sale!
Urban Decay Faves
You guys know I love all my Urban Decay products, and today we found so many that are 20% off today only!
Naked 3 Eyeshadow Palette
Urban Decay palettes are some of my favorite eye shadow palettes of all time. The colors in the NAKED 3 palette are the most BEAUTIFUL neutral rose hued neutrals that would look gorgeous on anyone. You can make a lot of really gorgeous combos with the shimmers and the mattes and the colors. It's absolutely everything you need in one palette. These palettes last FOREVER and even make a really amazing gift. Grab it for 20% off with code SUMMER at checkout!
24/7 Glide On Eye Pencil
My sister is a TOTAL minimalist when it comes to makeup and I once gifted her the 24/7 Glide On Eye Pencil. She used it for a full year and says it's her very very favorite eye liner pencil. It's my MOST favorite pencil eyeliner too. It just works really super well, it lasts forever, and it looks really pretty.
Perversion Mascara
Urban Decay Perversion mascara is a cult favorite and super highly rated. It even includes marine glycogen which is known to stimulate lash growth. Who's not looking for that little bonus? It's an ultra creamy, lengthening, volumizing, and super dark black mascara. Yes, yes, yes, and YES.
Urban Decay Eyeshadow Primer
This Urban Decay primer is my ALL TIME favorite eye shadow primer. It is insurance for your eyeshadow, ESPECIALLY if you have oily eyelids like I do! This primer will make your eyeshadow last 24 hours and it WILL NOT CREASE! If you haven't tried it yet, prepare to have your life changed. You can get both the Urban Decay Original Primer Potion AND the Urban Decay Anti-Aging Primer Potion right now during this 20% off flash sale!
All Nighter Setting Spray
I cannot live without this Urban Decay All Nighter setting spray. It's the BEST. This is like hairspray for your makeup – it really does make your makeup last ALL DAY LONG and you can spray a little on your face during a flight (post-global pandemic) or in a dry climate to keep your skin hydrated without messing up your makeup.
Urban Decay Vice Lipstick
This Urban Decay Vice Lipstick has over 1,400 perfect reviews and I know it's because of the pigment-rich shades and "butter blend" that provides a crazy amount of moisture! (You had me at BUTTER.) I really love the shade Backtalk which happens to be their BEST-SELLER. I have no questions about why this shade is THE number one sold lipstick at so many retailers. Every single time I wear this shade on my stories I get tons of questions and DMs like, "What lipstick color are you wearing?! It's so perfect!!" It's so so good and one of those magical lip colors that looks good on EVERYONE.
Another favorite shade of mine is Naked Cream, but there are OVER FOURTY shades to choose from, so you're sure to find one you love!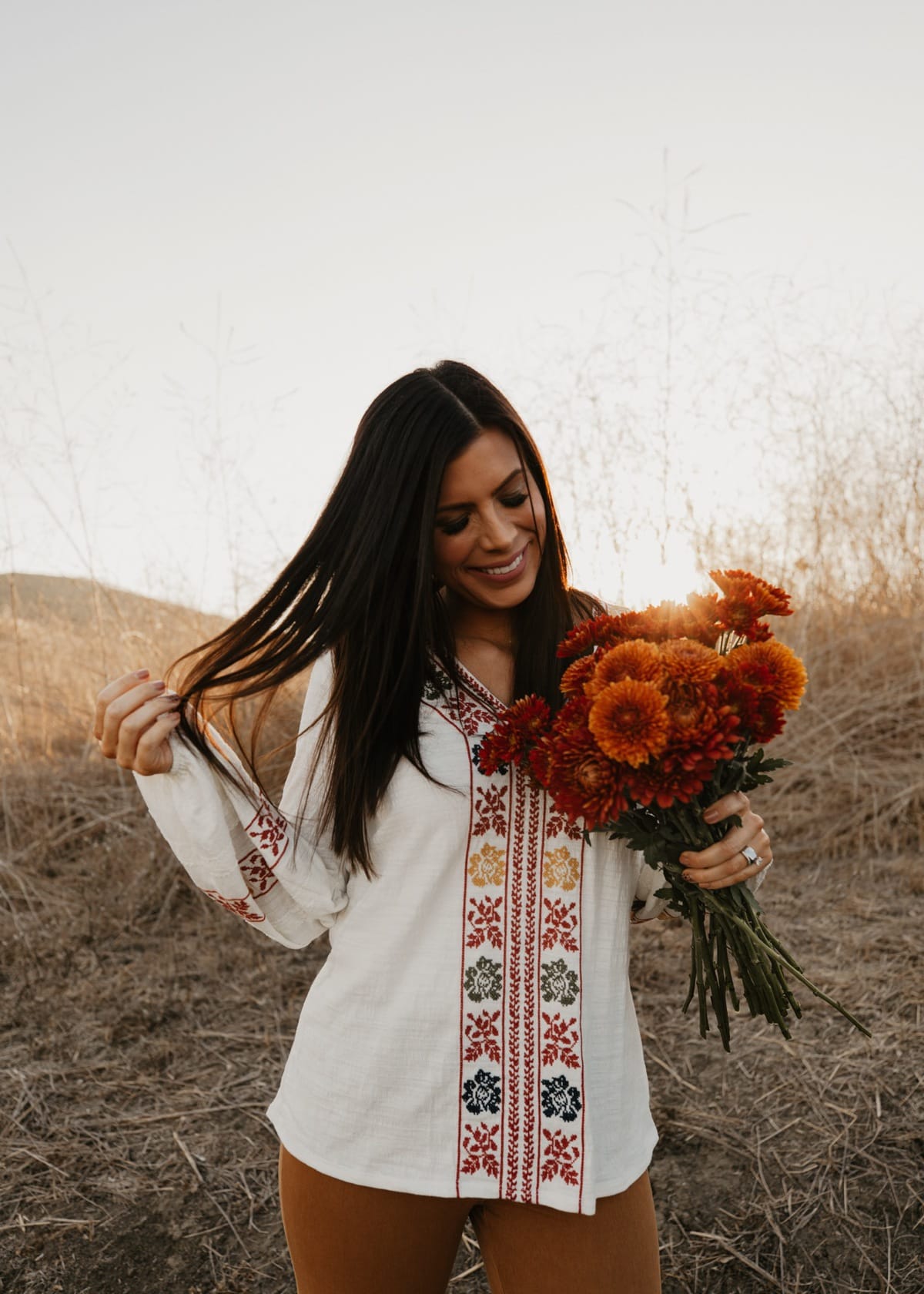 IT Cosmetics Faves
IT Cosmetics Bye Bye Under Eye Concealer
The IT Cosmetics Bye Bye Under Eye Concealer is what makeup dreams are made of as far as a dewy, glowy concealer that ACTUALLY conceals, and stays as long as you want it to stay! I feel like I look ALIVE when I put a tiny bit of this underneath my eyes.
This concealer is also waterproof so it really will stay on all day and it totally looks like I got 8 hours of sleep. MAGIC! I wear it in medium nude and I've tried like 6 different shades of this, but medium nude is my fave to brighten just a bit without looking like a raccoon! Here is a small travel size too for less than $10 with code SUMMER at checkout.
Superhero Mascara
I REALLY love this mascara! It is one of my TOP THREE mascaras in my makeup arsenal because it's so versatile and works so dang well. It's also one of the few mascaras that I feel comfortable enough putting on over her lash extensions. It's super duper gentle, comes off easily, and builds length beautifully. Even though it's gentle enough that it washes off super easily, it really gives super dramatic lengthening and thickening, making every little lash POP.
This mascara has earned nearly 4000 perfect reviews here, so you can see that I am not the only one who LOVES it!
IT Cosmetics CC+ Cream
First of all, meet one of my makeup drawer BFFs, the IT Cosmetics CC cream. This stuff is straight up MAGIC. It's SEVEN products in one!!! That means you can literally skip your moisturizer, primer, color corrector, anti-aging serum, dark spot concealer, full coverage foundation AND SPF 50 because this bottle whips it all up into one easy little formula.
You guys this stuff is a CULT FAVE of soooo many beauty bloggers and beauty professionals. IN FACT, when I was at QVC once, their professional makeup artist used this exact stuff on me. She picked it over the bottles and bottles of every brand of full coverage foundation I know and love (and some I haven't even tried) and when she pulled it out to use it on me, I was like "oohh I love that stuff," and she goes "I KNOW isn't it the best?!"
It really is the best CC cream I have ever used. Period.
Giorgio Armani Luminous Silk Foundation
This Giorgio Armani Luminous Silk premium foundation is on the pricier side, but it's STELLAR. It has over 500 perfect reviews! Glowing reviews and glowing skin? That's a win-win. It is SO hard to find a deal on this stuff because it is literally magic! It feels so weightless, yet gives an unbelievable amount of coverage. If you love this stuff like I do, be sure to use the code SUMMER for 20% off! (I wear shade number 7)
Shop and save!
It's no secret that the I love everything beauty and I obviously love a good deal, which is why I'm SO excited about this makeup sale and I hope it helps you get some things you need for a deal too! Remember, you can get 20% off with code SUMMER at checkout!