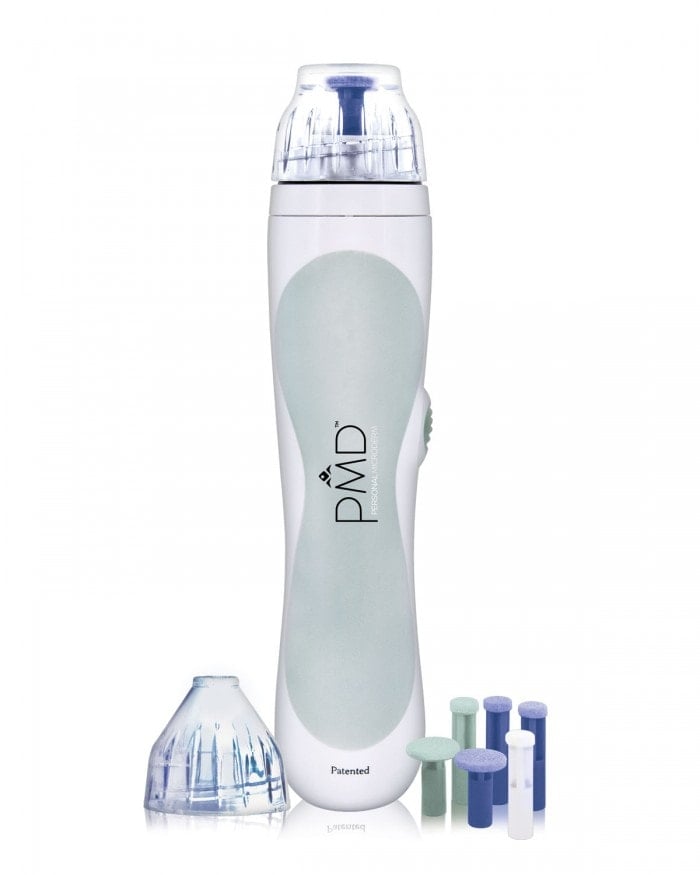 if you've been searching for the lowest price EVER on the PMD personal microderm then today is basically your best day EVER because i've got a deal on the PMD for the lowest price ever.
but first, why am i obsessed with my PMD? well first of all, it brightens, smooths and clears up my skin like nothing else ever has. it exfoliates while softening fine lines and blemishes, is known to reduce pores and wrinkles and sun spots and redness and is basically like a little magic wand. i not only use it for my face but i use it for my arms too, to clear up my keratosis pilaris (those annoying little red bumps on the back of your arms!). i use coconut oil daily to moisturize my arms and then once a week i use the body attachment of the PMD on my arms and they've never been clearer and softer! i totally notice too when i slack off and i don't use it.
here's a no filter selfie of me 5 minutes after doing a PMD personal microderm treatment on my face! ps if you're dying to have the pink one like mine (the deal is only on the original color) you can get the pink one here!
so, let's get to the deal! right now you can get the PMD personal microderm for $89.95! you'll pay $11 for shipping but that still makes it about $100 which is way cheaper than any deal i've ever seen!!! traditionally i've always said that nordstrom's price on the PMD is the best deal because it comes with extra discs, but this deal is WAY better.
this is for sure a black friday comparable deal and even if a black friday deal comes up i seriously doubt it will be as good or better than this so if you've been wanting one, go for it now!
p.s. huge thanks to reader shandi for emailing me about this deal!