Mamas (and papas) with littles, or a little one coming, this is an AMAZING deal on our very favorite travel crib and play yard, the 4moms breeze! I found a sale for you guys late last night on the 4moms breeze that's literally the best price EVER.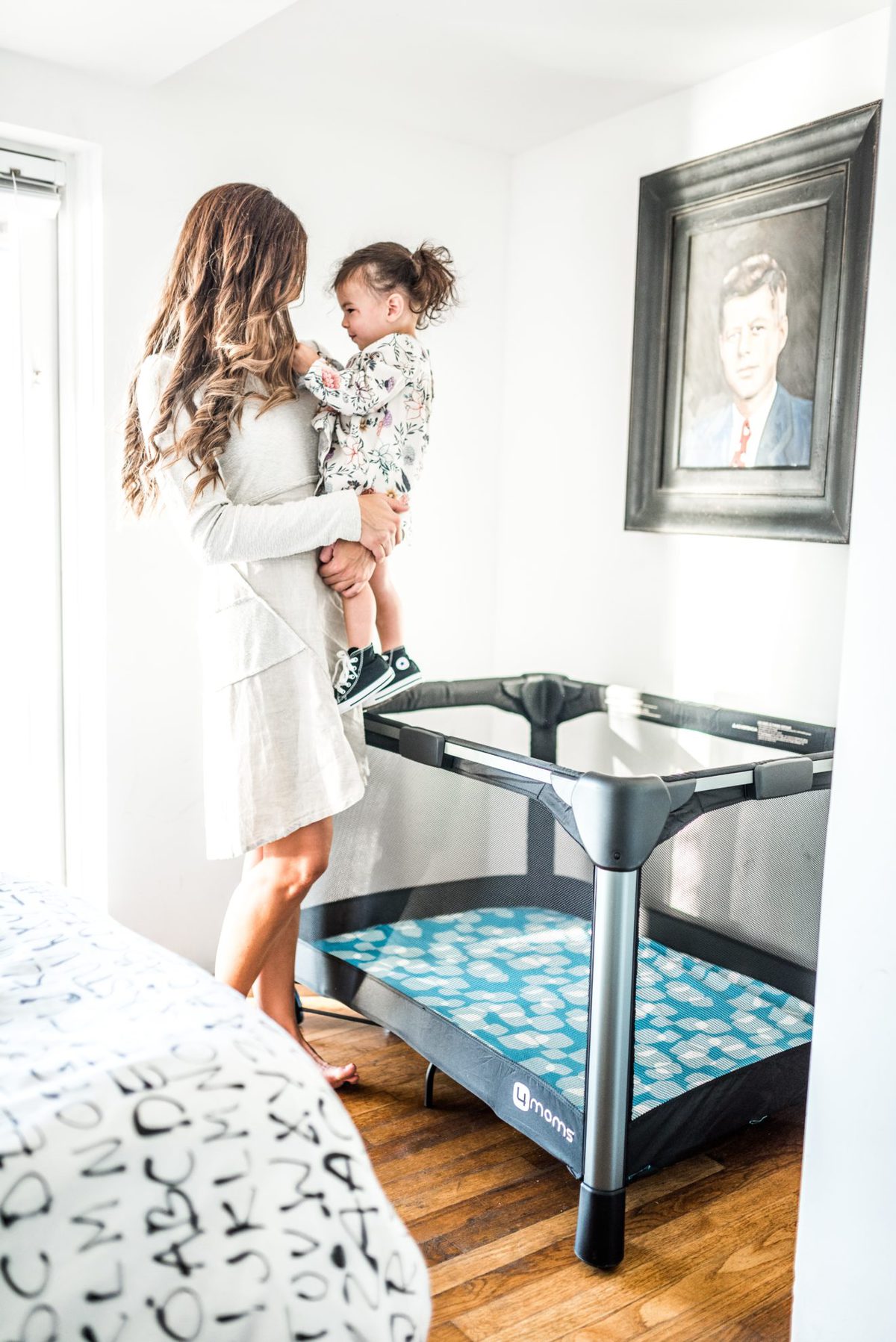 4moms Breeze Sale Details
Right now you can get the 4moms breeze for $199 (reg $299) plus free shipping! That's literally THE lowest price it has ever been. The lowest I've seen it otherwise was on Black Friday for $225, so this is better than Black Friday pricing!
Why we love our 4moms breeze
The truly magical thing about the 4moms breeze is that it's truly A BREEZE to set up! It takes about 3 seconds to take it out and click the center down! I showed my dad once and he was like "WOW! I've set up many, many pack n plays in my day and never have I seen anything like that." If you've ever set up a traditional travel crib, you know what he's talking about! It's usually a painfully long and extremely frustrating process. This 4moms breeze is ridiculously easy to set up! I love it so much, I even included it in my best baby registry list ever!!
Baby bjorn
As a side note, we also really REALLY love this baby bjorn travel crib (on sale for basically the same price) because it's extremely lightweight! Lyla still sleeps in this baby bjorn crib every time we travel to my mom's house in Utah, so it's plenty big for a baby or toddler to sleep in who still wants the safety of a crib. It's really not meant to be a play yard though, and if you're looking for the dual functionality of the play yard and travel crib, the 4moms breeze is for sure better!
Don't miss out!
I have no idea how long this lowest price ever on the 4 moms breeze play yard and travel crib sale will last, so grab yours fast if you've been wanting it on sale!!