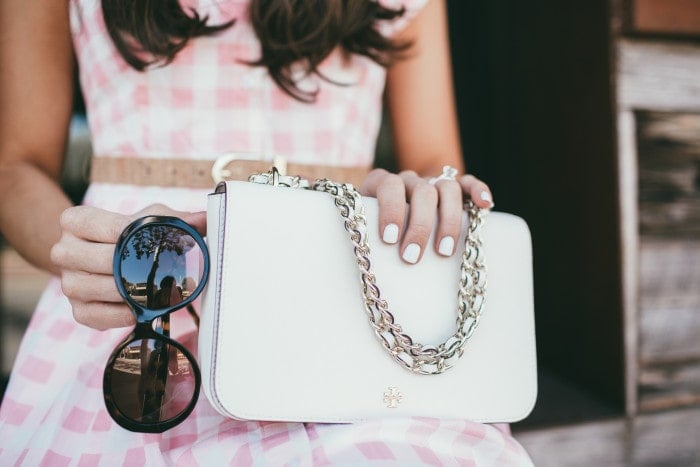 Pssst hey you, yes YOU! Fellow Tory Burch lover. I just found you THE BESTTory Burch secret sale, and it just launched so ALL the good stuff is still fully in stock!!! But this sale gets picked over FAST so let's hurry and get you the info:
Today through October 21, you can save up to 70% through this Tory Burch secret sale!!!
There are some seriously amazing deals like 55% off this same bag I wore above in this outfit post in the spring!
The Tory Burch secret sale is such a great opportunity to buy bags and shoes that you otherwise might not be able to splurge on! If "outlet quality" is a concern with some brands, you don't have to worry about that at all with the Tory Burch secret sale because everything in this sale is the same exact quality as the stuff sold in their flagship store!
I've picked out the best stuff from the Tory Burch secret sale that's sure to sell out the fastest below so you can quickly and easily get to the best stuff!