Summer is just around the corner and we are here for it. We cannot wait to spend our days soaking up the sunshine. We are ready for beach days and pool parties and s'mores galore! One of my must have summer essentials is a hat. Hats are such a super fun way to accessorize for a pool day or a beach trip. Besides being just cute, they also help keep my face out of direct sun! Protecting your skin when you're out in the sun and helping prevent sun damage is SUPER important! And today I'm sharing my top picks from Nordstrom on hats in both splurge and save options!!
Hats off to summer
There's so many options when it comes to summer hats. Even people who say they aren't hat people are going to want to be, because there are so many fun options! Nordstrom is my go-to for basically everything and that includes all the summer hats! They have a massive selection at a variety of price points so you're totally going to find something you and your wallet both L-O-V-E.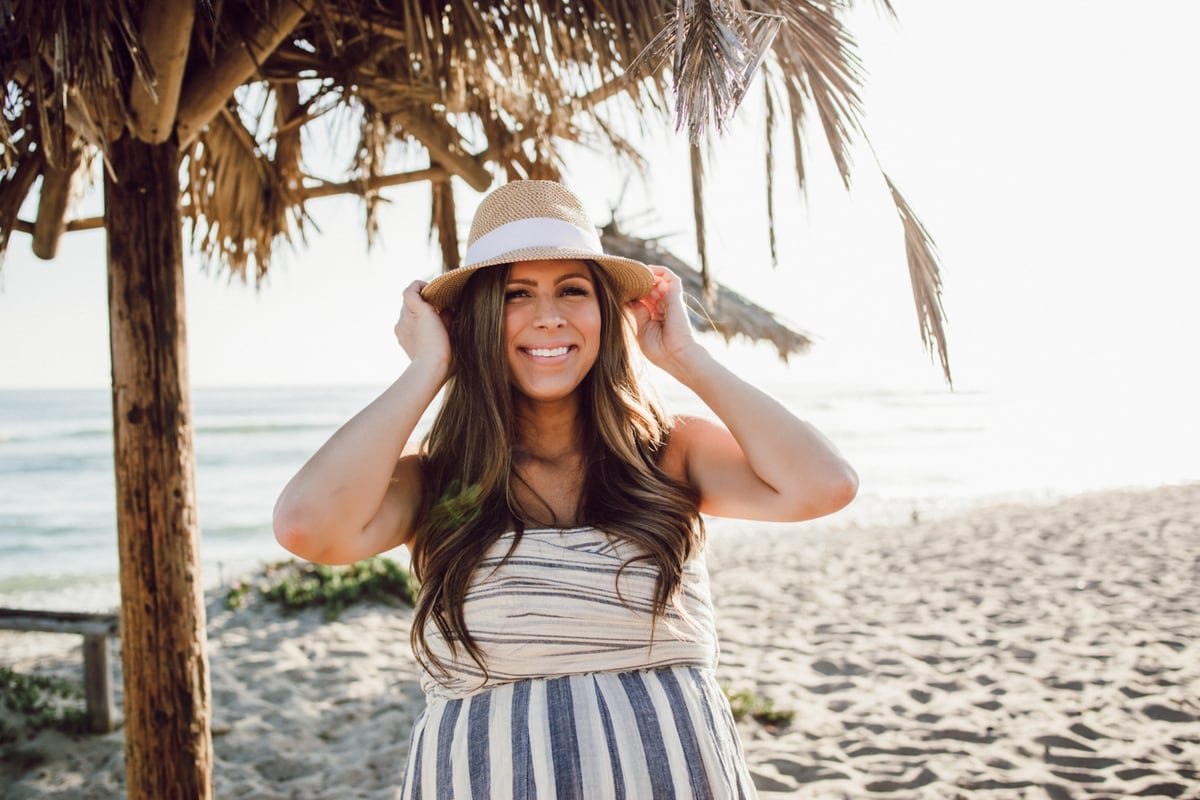 Fedora
Love the extra wide-brim on this fedora. It's big enough to keep the sun off my face, but not too big. It's the kind of thing Goldilocks would be obsessed with if she was having a beach day, because it's just right! The other great thing about this fedora is that it's packable! You can crumple it in your luggage or squish it in a beach tote and it pops right back into shape when you take it out. Yes, please! Eric Javits are a little on the spendy side, but they're worth the investment. These are made to last FOR-EV-ER and offer amazing sun protection. But if you're looking for a save, this is a perfect fedora option for $40!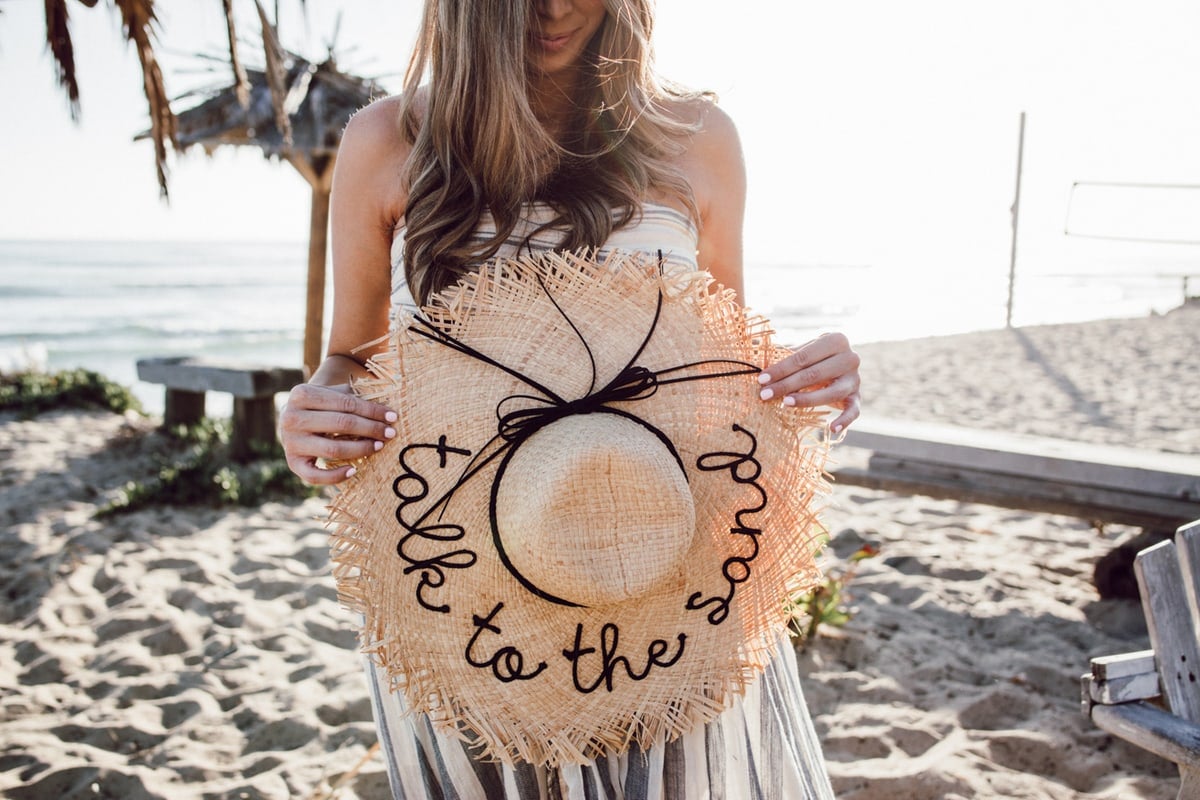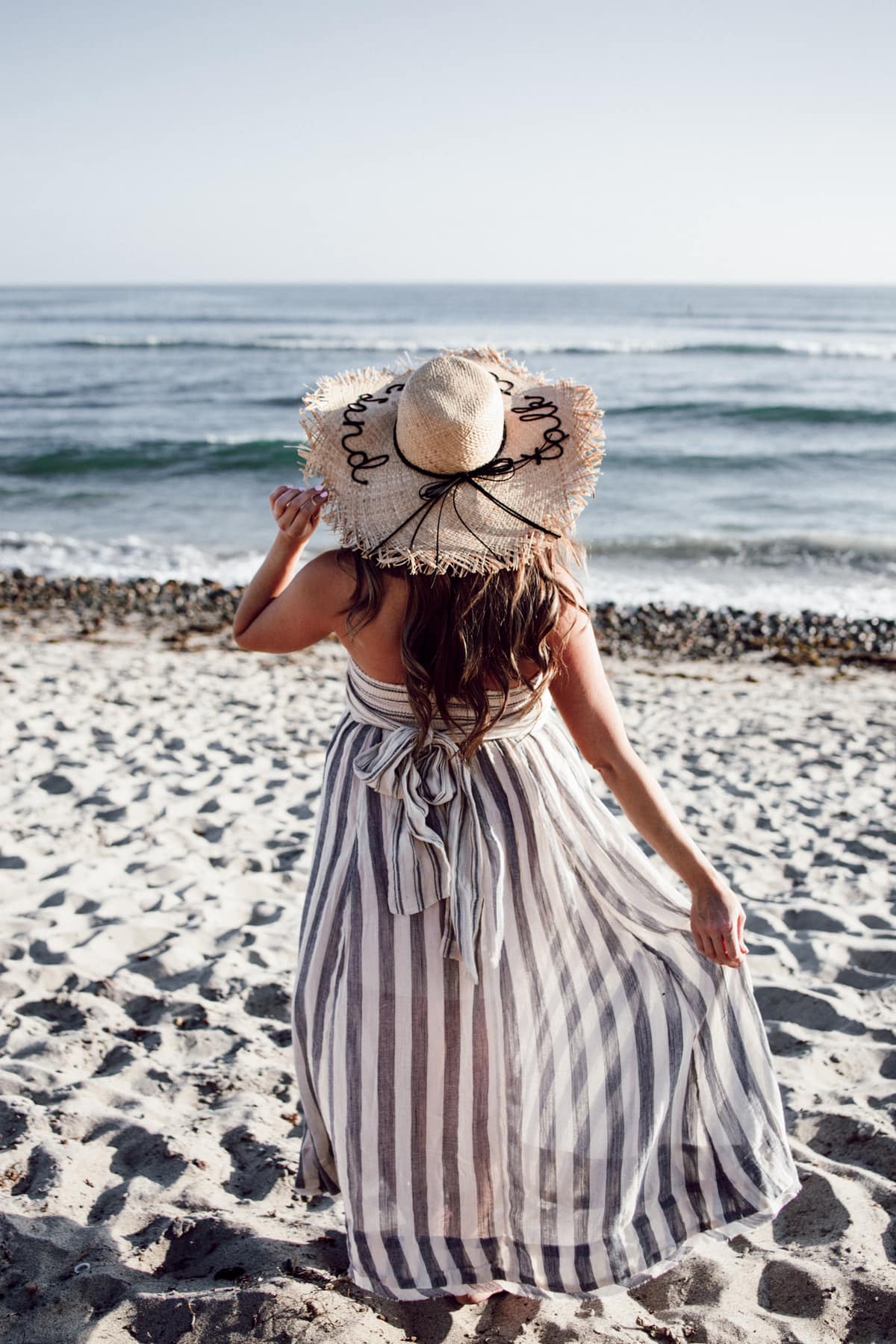 Floppy Straw Hat
Looking for save more than a splurge? This fun lettered floppy hat is under $30 and ready to hit the beach. The wide floppy brim will keep your face covered and the punny embroidery is totally ready to be an Instagram caption! I've always LOVED these captioned ones but they're so spendy that the save version is just as cute if you're not wanting to spend big bucks!
Tie a scarf on it
I've had this perfectly rated Eric Javits hat for a couple years now and it's a major fave because it has 50+ UPF sun protection! So unlike some of these less expensive options that are cute but not as well made, this one is REALLY going to protect you from wrinkles!! My favorite way to style this hat (and make sure it doesn't blow away in the wind) is to tie a scarf around the top like this one!  If you're not liking the price tag but want the look, this highly rated look alike is only $25!
Striped Cover-up dress
This striped dress is the perfect thing for bouncing between the sand and the snack shack. Stripes are such a summer staple and did I mention IT HAS POCKETS?! It's super fun, easy dress. And it's bump friendly!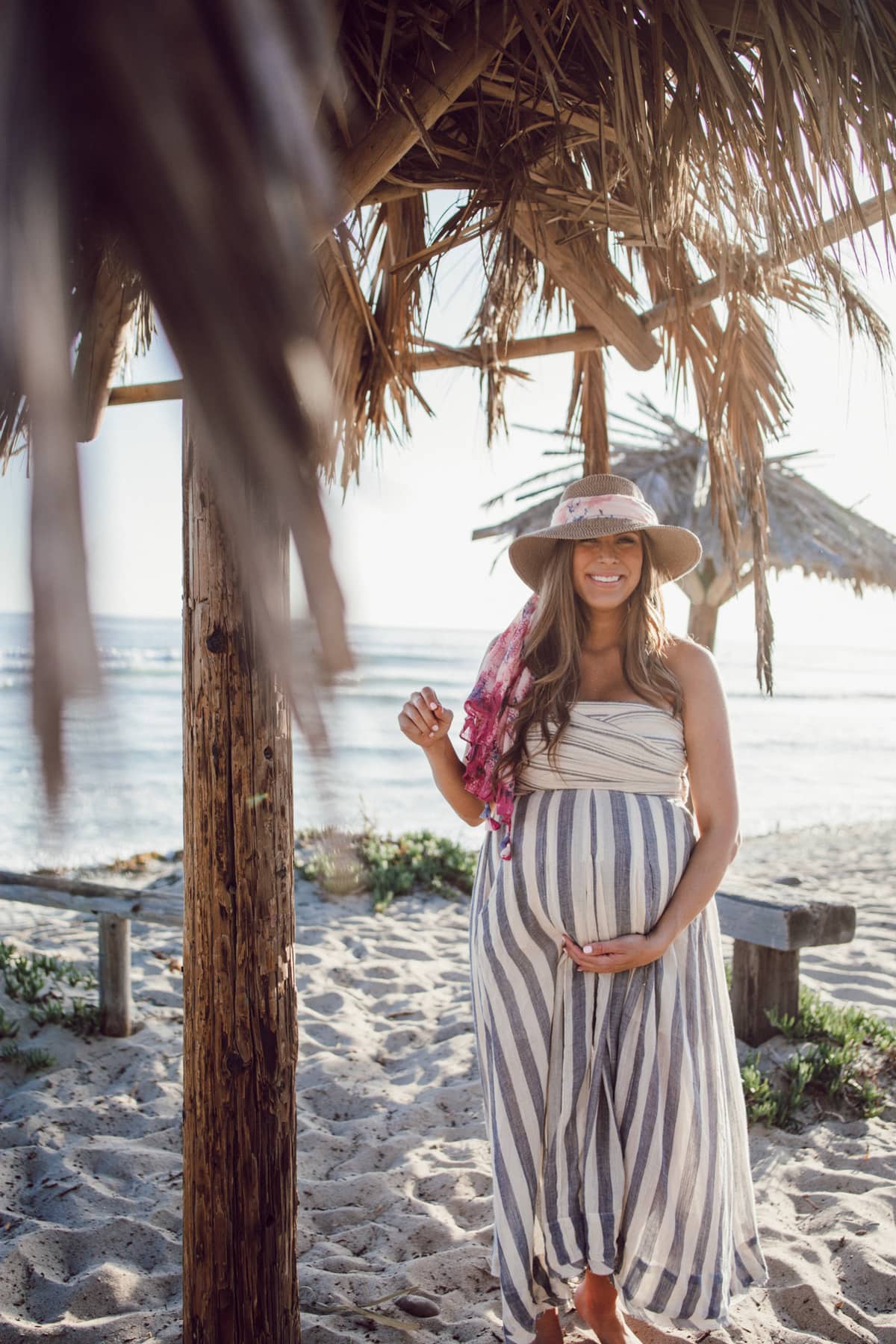 Packable Fedora
Stripe Me Up Strapless Midi Dress
Frayed Edge Lettered Floppy Straw
UVB 50+ Sun hat worn with Print Tassel Scarf
Photos by Arielle Levy
01. SPLURGE fedora $250
02. SAVE fedora $40
03. SPLURGE lettered hat $475
04. SAVE lettered hat $29
05. SPLURGE straw sun hat $198
06. SAVE straw sun hat $25
07. SPLURGE boater hat $240
08. SAVE boater hat $26
Cutest picks for summer
We rounded up all the cutest hats from floppy to fedora that are as ready for summer as you are! We've got splurges and saves from Nordstrom so you can snag one (or two or three!) for all that sunshine coming your way! YAY for summer!