If you guys have been holding your breath for a super good SOREL sale — TODAY is the day!!! Sorels are on sale for the best price they've been since Black Friday (in fact, even better than Black Friday!) and if you're toes are froze then Sorels are gonna be your new best friend.
Waterproof, warm and super cute. That's a recipe for winter boot perfection!
These sorel boots are for sure one of the cutest pair of winter boots I've ever worn and they're ON SALE for an even better deal than they were on Black Friday!!!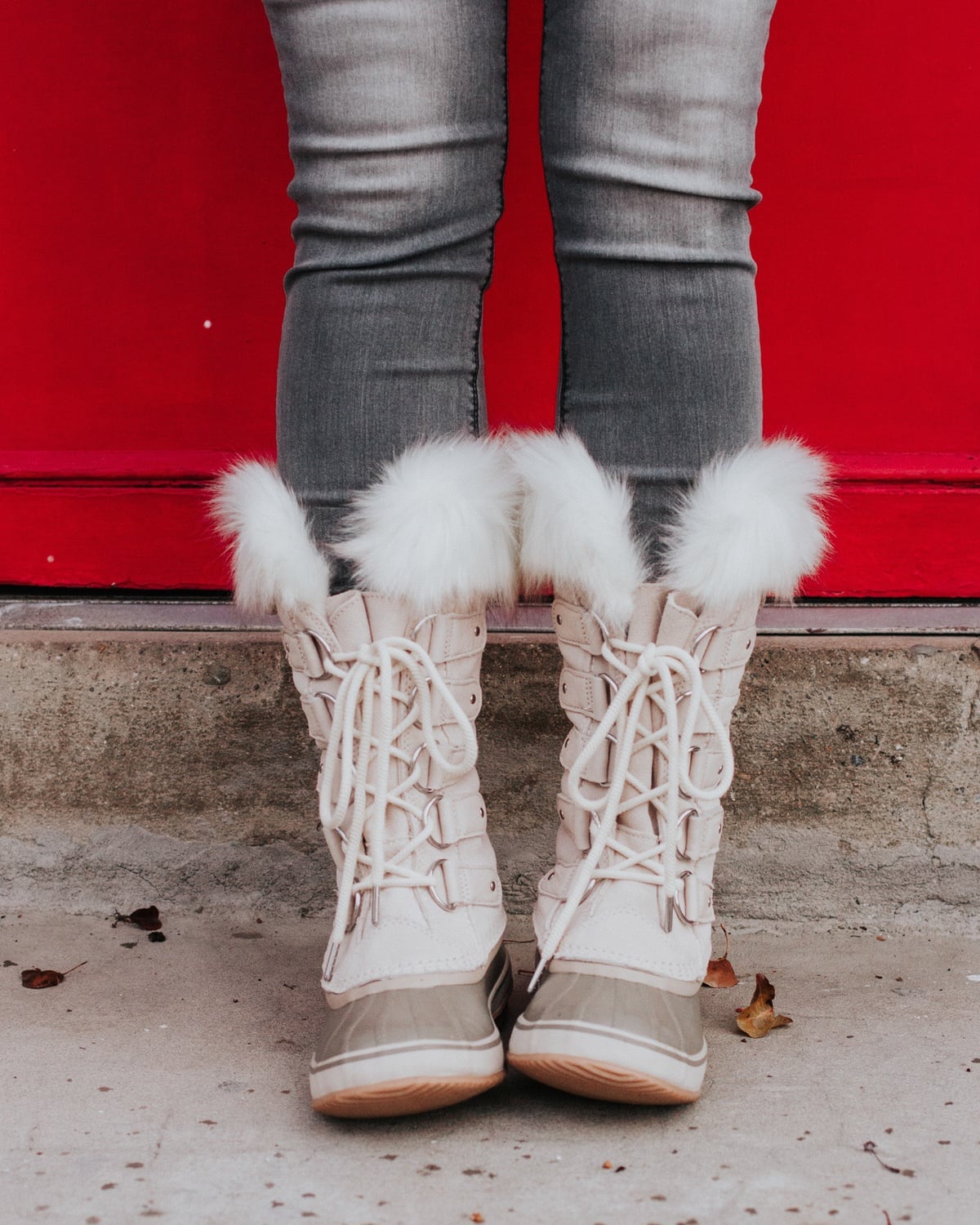 These sorel boots are on sale in black or camel brown for $114 (reg $190)!! On Black Friday they were just 20% off their regular price of $190 so this is a WAY better deal! These Sorel boots on sale have a HIGH sell-out risk since they are priced so low.
Speaking of sell-out, Sorels are the type of thing you really have to buy early in the Winter season because they always seem to make limited quantities. And when they're gone, they're gone.
Again, these sorel boots are on sale in black or camel brown for $114 (reg $190) – BETTER than Black Friday!

I put together a quick little clickable guide below of these and some other Sorels that are on MAJOR sale, including kids sorels which are also so hard to find on sale!!! Shop them below before all the good ones get picked over: