Quick Version: Get up to 45% off women's Sorel boots and shoes HERE during this limited time Sorel sale!
If you've been holding your breath for a super good SOREL sale before winter – TODAY'S the day!!! Some of my favorite Sorels are on sale for the best price they've been in a long time, and just in time for some of those cold winter days that are coming.
In a hurry? Shop the deals below!
What if ONLY the deals YOU wanted to see were in your inbox before anyone else?! If you want to be in the know and find out the hottest deals tailored just for you, you can join our subscription email here! It's simple, you tell us the deals you want to see and we'll make sure you see them first! 
Sorel sale details
Right now you can take up to 45% off some of my favorite Sorel boots of all time! These are sure to keep your feet warm AND add to any outfit all winter long.
Sorel sale top pick: Joan of Arctic Snow Boot
Waterproof, warm and super cute. That's a recipe for winter boot perfection!
These Sorel boots are for sure one of the cutest pair of winter boots I've ever worn. Not only that, but they're extremely warm and keep your feet dry in the snow! Win win!
Right now during this Sorel sale you can get them in beige or khaki for 37% OFF making them only $149.97 (reg. $240)! And the best part is, they're going to last you for years and years to come.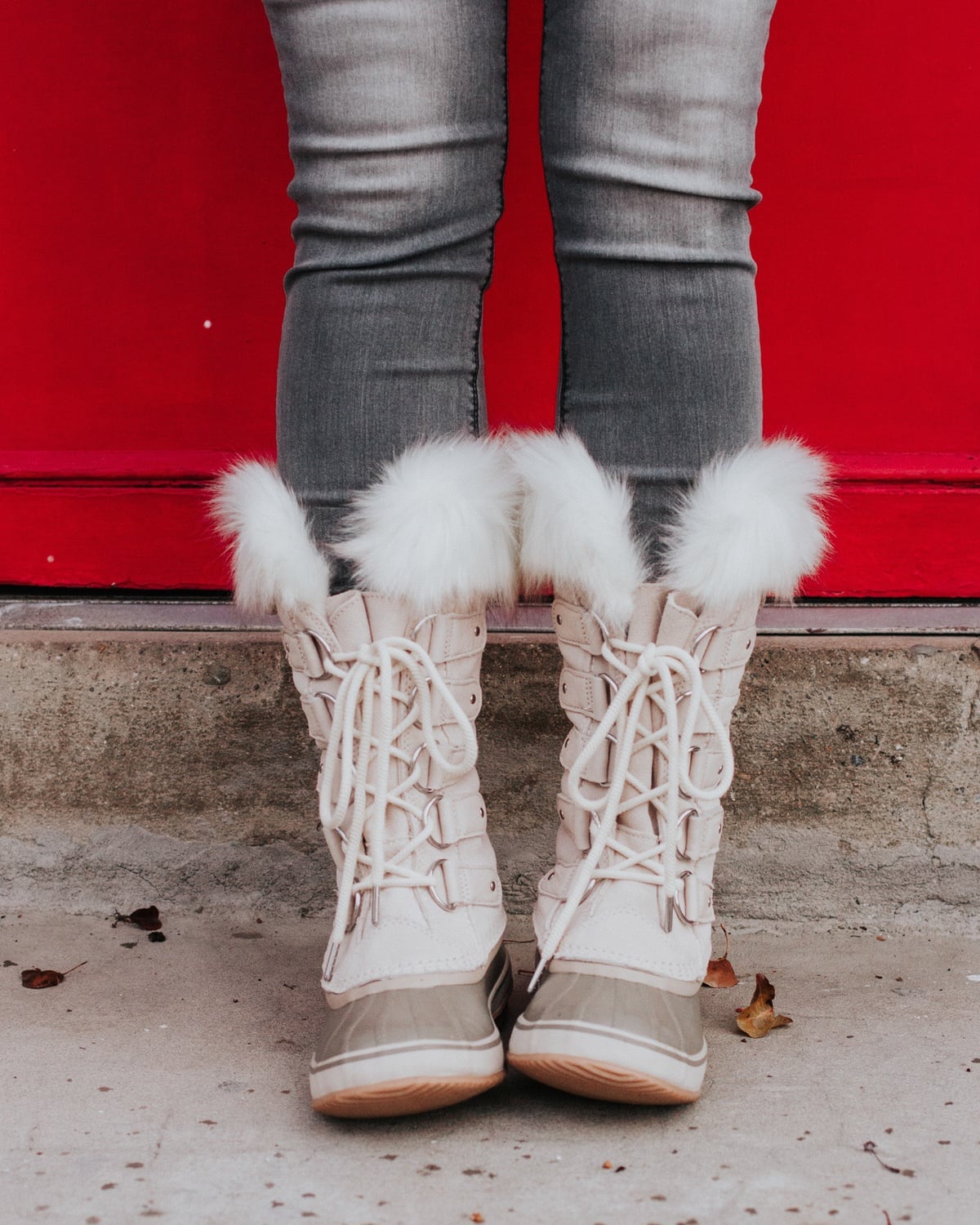 Wedge Boots
To the untrained eye these super cute wedge boots may appear impractical, but I PROMISE they're amazing. They're shockingly and insanely comfortable. Because they're Sorels, you know they've got the warm and dry thing on lock so they're perfect for chilly, winter hikes. The wedge is super easy to hike around in, with the added bonus of making your bum and legs look awesome! Win-win!
These are perfect for going out in the winter and dressing up your look, but still staying functional with a warm boot! This exact color is sold out but you can get them during this Sorel sale in dark slate leather for ONLY $119.99! (Reg. $185) – 35% OFF!
Don't miss out!
Sorels are the type of thing you really want to buy early in the winter season because they always seem to make limited quantities. And when they're gone, they're gone.
We've put together a roundup below of some of the Sorels that are on MAJOR sale right now!!! Shop them below before all the good ones get picked over!