With all this crazy weather it's super hard to believe that the first day of Spring is right around the corner, but Cadbury Mini Eggs (YAY!), Tootsie Roll Eggs (if that's your thing) all the jelly beans are back on the shelves so it must be so! Easter Sunday is still several weeks away, but I've got spring fever so we spent hours combing through all our favorite sites to find all the prettiest Easter dresses this year! We covered all the price points low to high so there's something in this roundup for everybody!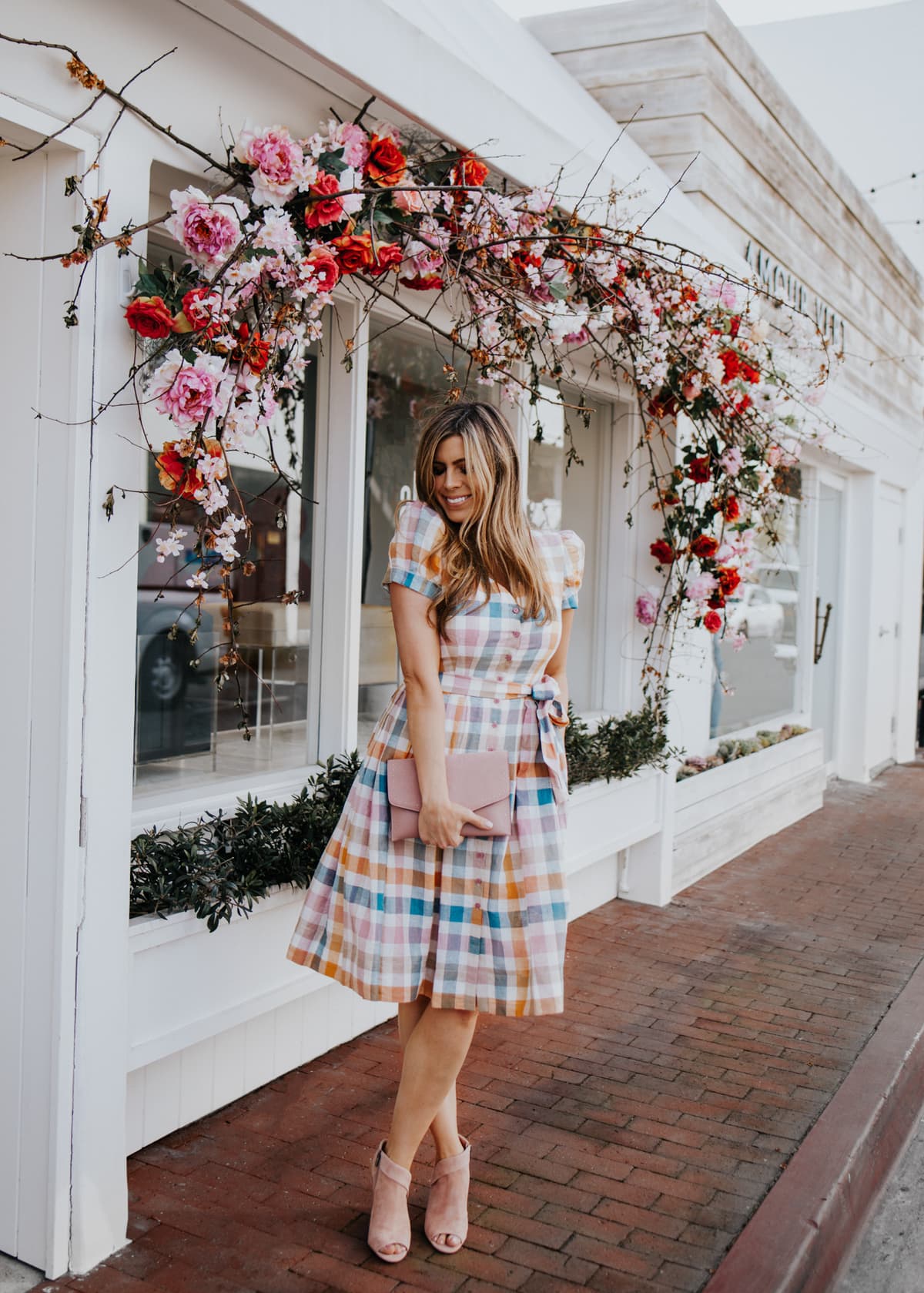 A Gorgeous Plaid Dress
Of all the Easter dresses I tried on this year this gorgeous plaid dress was the clear winner! The shirtdress is always such a classic silhouette and it's one I turn to again and again and again! This is the perfect blend of preppy and girly, classic and chic.
The length is just exactly right and it has the prettiest Anne of Green Gables-esque puffed sleeves! The cotton-blend is lightweight and breezy and the button-down front means it's totally a nursing friendly option!
How cute are all those pretty spring colors?
A Pretty Pink Clutch
This pretty pink clutch is SUPER affordable at UNDER $40! That blush pink is totally on point! I love the super subtle detailing and understated hardware. It's the perfect little clutch for carrying all your essentials and if you're not a fan of the clutch, it easily coverts into a shoulder bag!
Rose Bootie Sandals
Plan on seeing A LOT of these rose bootie sandals, because they are my newest shoe love! They are the ideal style for that transition from winter shoes to summer shoes! Delightfully neutral and the CUTEST peep toe. I am in love. Did I mention they're also SUPER comfortable? Like 9/10 comfort level.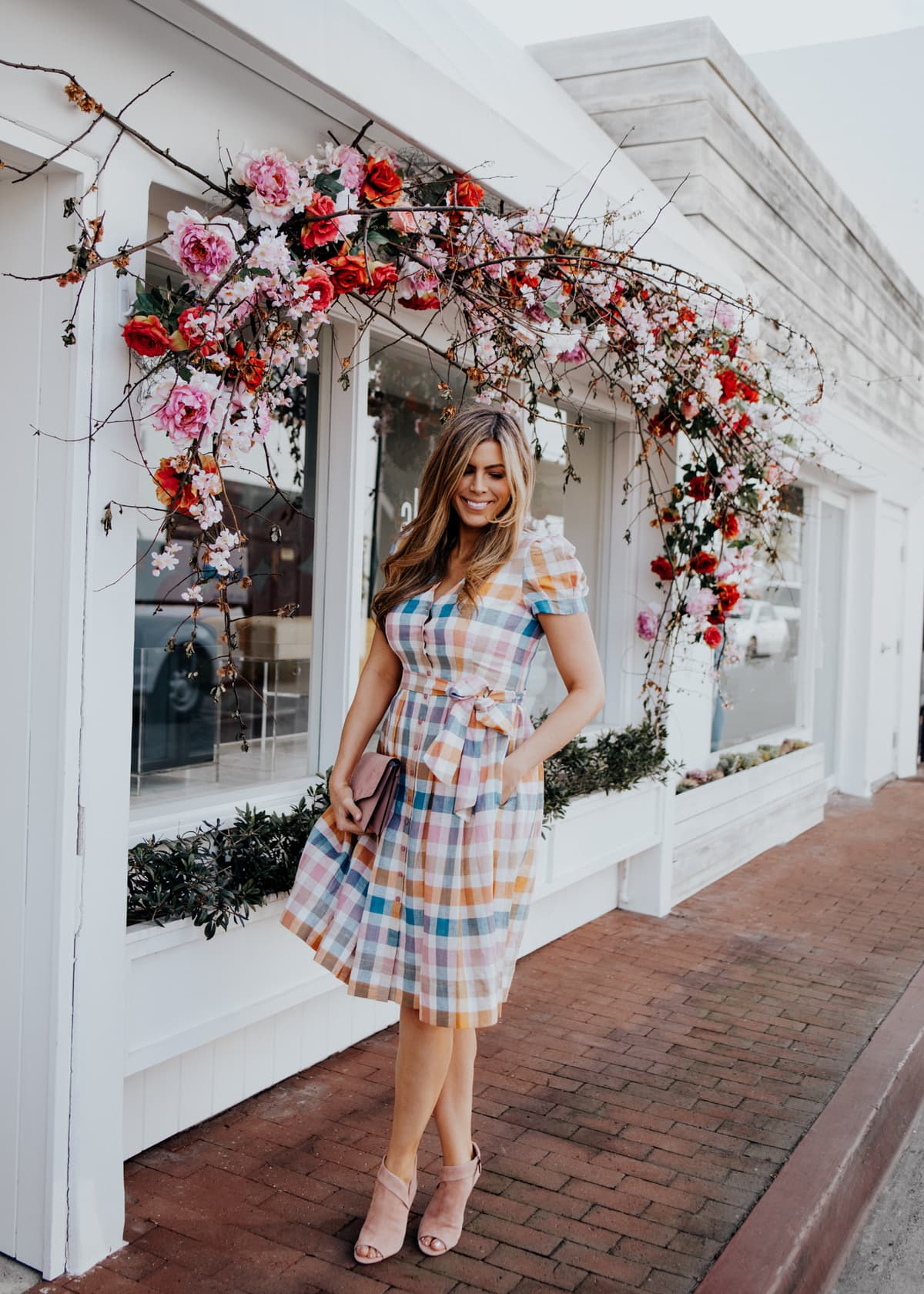 Plaid Dress
Pink Suede Heels
Clutch Bag
We spent hours combing through all our very favorite sites on the internet and looking at all the dresses. We rounded up ALL of our favorite Easter dresses this year from low price points to high price points and everything in between. We've got your Easter Sunday handled! Tag me if you end up purchasing any of our picks, because I would love to see! 🙂