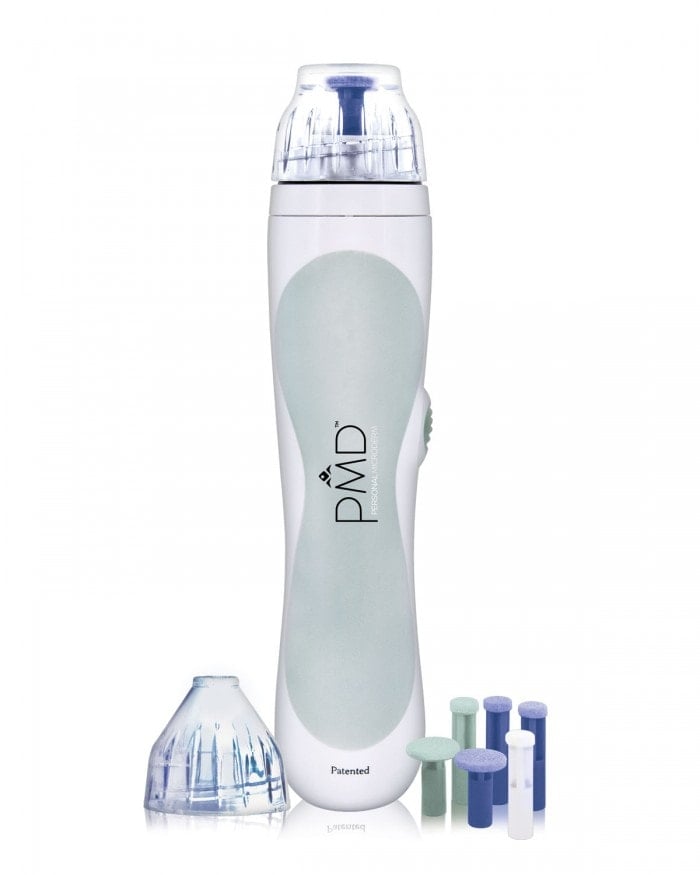 you guys know that i own and LOVE – aka am completely obsessed with – my pmd personal microderm, so i'm always on the lookout for a deal because these suckers are expensive!
well TODAY ONLY you can get the PMD personal microderm for $127.20 with code BGSAVE20 at checkout. this is by far the lowest price i've EVER seen the PMD. it's normally $179, on sale for $159 and then with code it drops to $127.20.
**update** this code only works if you buy at least $50 of regular-priced items. i'm so sad and SO sorry about this!! if you need other skin care items, this could still be a good deal for you. otherwise, i promise i'll be on the lookout for a different PMD deal.
i use my PMD personal microderm on my face to give myself at-home microderms and it has completely changed my skin! it smooths out and tightens and clears my skin better than anything i've ever used.
it also has a larger attachment for areas other than your face, and i've used this on my arms to almost completely eliminate my keratosis pilaris – those little red bumps on the back of your arms that so many people get! i use my PMD weekly on my arms and moisturize daily with coconut oil and it's the only thing that's worked my entire life to get rid of those little bumps! that alone has made my PMD worth it.
this deal is today only.