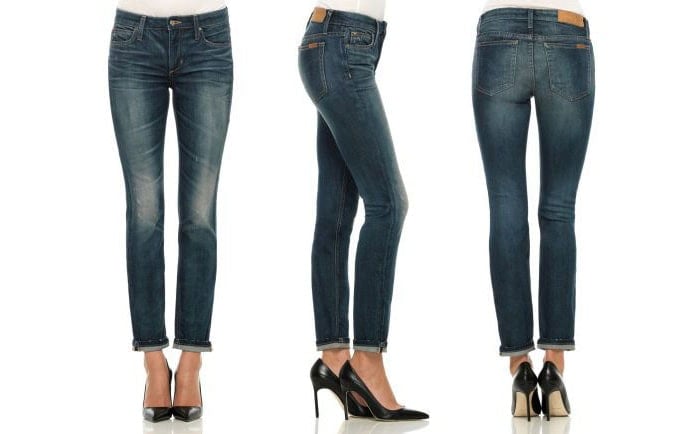 there is an amazing sale going on right now over at joe's jeans where a ton of select items are 50% off! they also have free shipping and free returns on everything. these super cute skinny ankle zhane vintage reserve jeans you see above are on sale for $82.50 (reg $165).
or i know a few of you were super bummed when a similar pair of joe's jeans heels sold out after i posted about them here, so here's another way cute pair of the macee high heel sandal that's still an amazing deal at $57.50 (orig $115).
you can see all of the items that are part of the 50% off sale at joe's jeans here.