Quick Version: Get a BRAND NEW iRobot Roomba i3 + EVO Vacuum Cleaning Robot for 47% off rn HERE, when you stack code HSN2023 for an extra $10 OFF (new customer/email)
We're SUPER excited about this iRobot Roomba vacuum deal since it's one of our favorite home items that we use over and over again. Plus, the Roomba on sale today is one of the LOWEST prices we've seen in a long time. This is an even BETTER deal than we saw on Prime Day! And it's WORTH. EVERY. PENNY.
If you've been searching for a super good deal on the iRobot Roomba, THIS IS IT! This vacuum is selling fast and this deal is only here for today so make sure shop quick!
In a hurry? Go straight to the deal below!

iRobot Roomba deal details
Today only, you can get this iRobot Roomba i3+EVO Robot Vacuum for 45% off! That means you're getting it for only $299.99! This is an INSANE deal on this amazing vacuum, under $300 when it's regularly $550!! Plus you can use code HSN2023 for an extra $10 OFF (new customer or email), which brings it to a total of 47% OFF. Double deal for the win!
The last time we saw this deal it was for a refurbished vacuum and this one is BRAND NEW and only $100 more! That's a win in our books!
Roomba i3+EVO features
Here are all the amazing features you get with this magic vacuum:
Wi-Fi compatible
It will return to the clean base and self empty when it is full
Learns your cleaning habits to offer up personalized schedules to automatically schedule cleaning
Dual rubber brushes don't get tangled with pet hair
Adapts to multiple floor surfaces
For use with iRobot HOME app
Automatically recharges
Amazon Alexa and Google Assistant voice assistant-compatible
Dirt detect sensors alert your robot about dirtier areas of your home, like high-traffic spots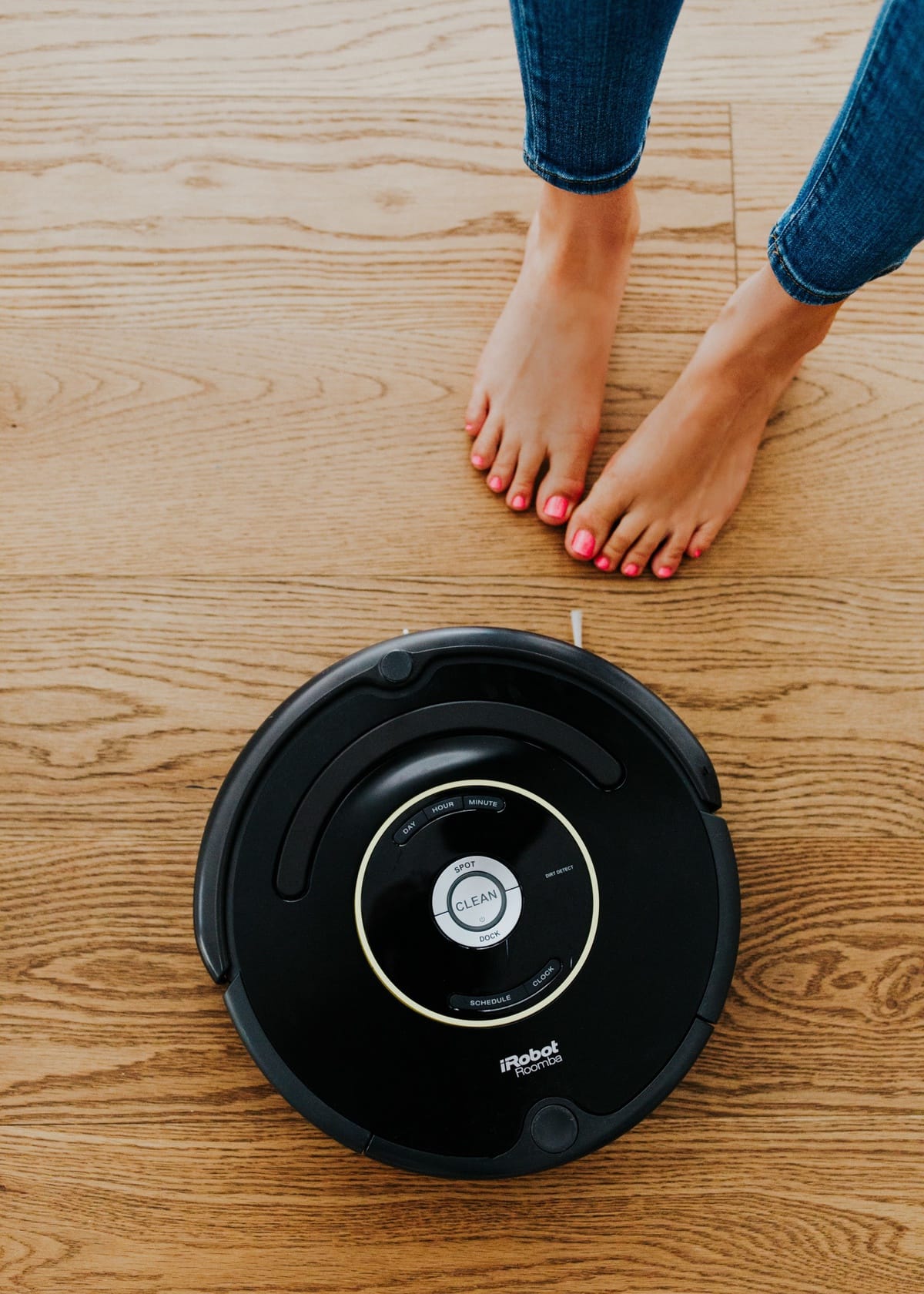 Why we love robotic vacuums
We absolutely love using robotic vacuums to help keep our floors clean, all the time! It's such a useful little household helper.
You can schedule it to run each day, or just press CLEAN and it'll automatically get to work! This vacuum would totally make a great gift for a family with dogs, or small babies who crawl around on the floor, or an older person who hates vacuuming – really, anyone!
Vacuuming is something you won't even have to think about any more! Pretty amazing, right? And even better that it's 47% OFF today!! Such a rare deal!!
Don't miss it!
Remember, you can get this iRobot Roomba i3+EVO Robot Vacuum for 47% off today only! If you're wanting to save on a super nice robotic vacuum, then you should definitely take advantage before this deal ends! We're so excited for you to give it a try!