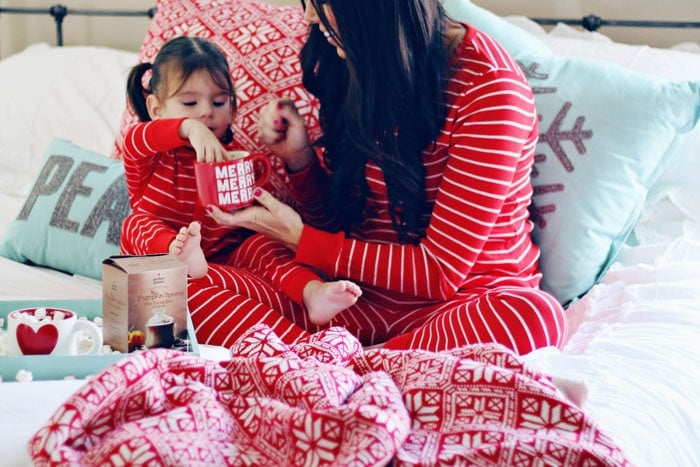 For any of my readers who've put off buying Christmas jammies this year (or who thinks there's absolutely nothing wrong with several pairs of Christmas jams – that's me!) I've got a sweet deal for you this morning!! Because buying Christmas pajamas for an entire family can add UP, fast.
Today only you can get pajamas for the whole family from Target for 40% off with code SLEEP at checkout. Remember that this deal is TODAY ONLY!!
The pictures you see here are from a collaboration we did with Target last year around Christmas time, and we kept wearing them for months after! Until we both grew out of them, literally. Ani because she grows like a weed, and me because I was growing another human 😉
I've picked out some of the cutest ones (so you don't have to!) that you can click on below. If you're reading this in your email inbox, you'll need to click here to view my post on my blog to see the images below!

You can shop all the pajamas from Target and get 40% off with code SLEEP at checkout – today only!
Aaaaaaand lastly, to spread some holiday cheer and give back to my amazing readers, I'm giving away a $300 target gift card to ONE lucky reader! Enter below (and if you're seeing this in my email, click here to view my post on my blog).
***giveaway closed***
congrats rachel holmes (rachg****@gmail.com) you were randomly selected as the winner! please email me corrine(at)mintarrow.com within 24 hours to claim your prize!