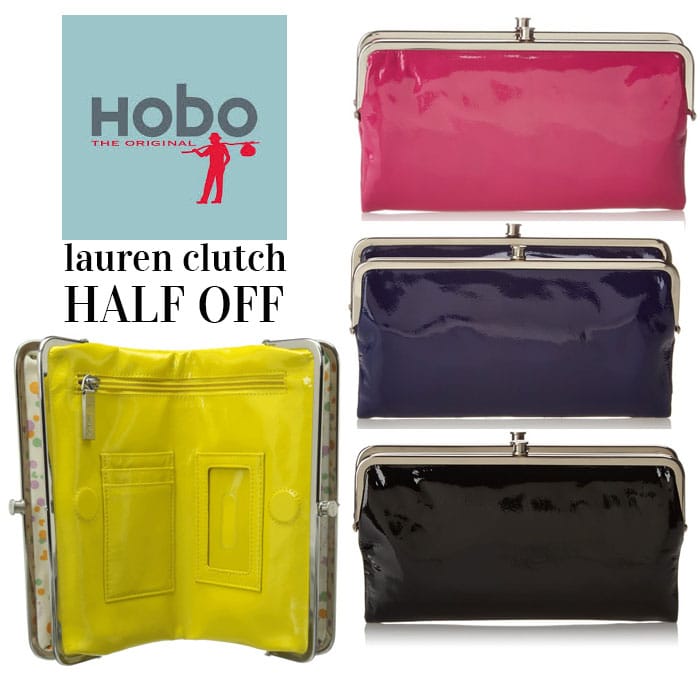 anyone who reads this blog regularly knows i'm OBSESSED with the hobo lauren clutch so i'm basically dying over this sale i just found on 4 beautiful colors of patent hobo lauren clutch wallets for half off!
the hobo lauren clutch is my favorite wallet and in my opinion the BEST wallet in the world because it's big enough to fit everything (even a wallet and keys!) but not SO big that it ceases to be a wallet anymore. it has a magnetic closure and lots of pockets and compartments for everything you need to store in a wallet. i've had my same hobo lauren clutch for 6+ years and it's still going strong! i might have to get myself a new one at this price though.
this hobo lauren clutch sale is available in patent pink, navy, black, or yellow. i have only seen the hobo lauren clutch one other time for this cheap! this is an amazing price to get for yourself or as a gift.